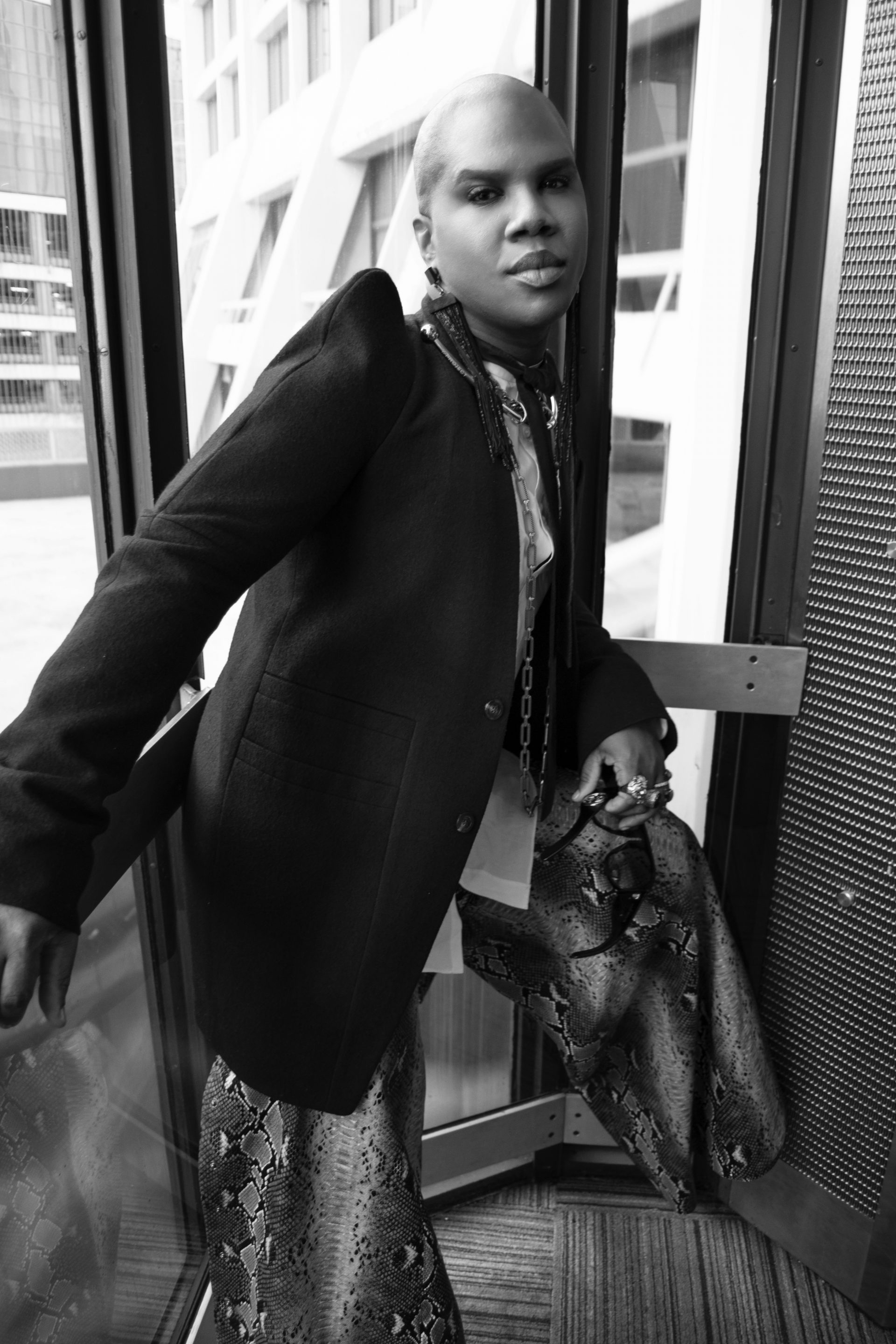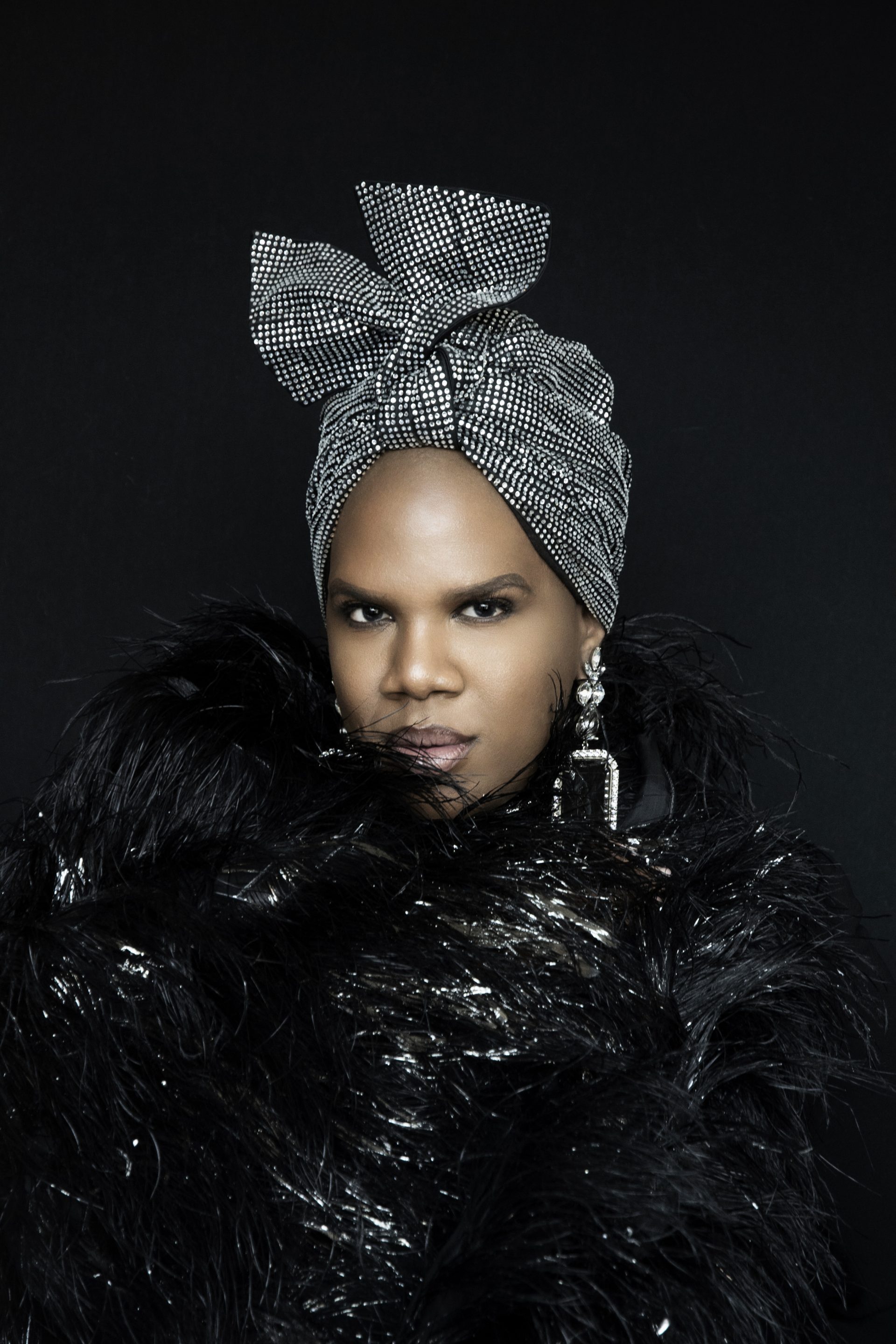 The Divine Miss Lawrence
AMBASSADOR DIGITAL MAGAZINE Editor- In-Chief Musa Jackson has an in-depth Q.& A. with MISS LAWRENCE. Atlanta born and raised Miss Lawrence quickly rose to become one the leading hairstylist in Atlanta. He was selected by Andy Cohen to co-host Bravo's Fashion Queens with Bevy Smith and Derek J.
Task
He caught the attention of Lee Daniels and after a guest stint on Empire, he was given a featured role on the Fox tv show Star. He released an anthem "Say Her Name" as a rallying cry for Black Women empowerment. He is garnering well deserved praise in his scene stealing performance in the Oscar nominated film US. vs. Billie Holiday as the title stars best friend Miss Freddy. This singer, actor and gay non binary activist is by all accounts just getting started. Let's go!
He is garnering well deserved praise in his scene stealing
Performance in the Oscar nominated film US. vs. Billie Holiday
MISS L
Born and raised in Atlanta, Georgia. I'm the original Georgia peach baby! ( laughs)
MUSA
Were you always into the arts?
MISS L
I've loved the arts as far back as nursery school. Singing in the children's choir and then the youth choir. In middle school I was in chorus. I've always been a part of the arts when it came to school. I went to a performing arts High School. It was a magnet school. That school was specifically designed and tailored to the arts. In High school I always presented myself what I was on the inside and that was someone who wanted to display his femininity and masculinity. During the late '90s and early 2000s that was something that wasn't celebrated. I did it anyway because that's what the fuck I wanted to do. Because their wasn't a welcoming space for me. I abandoned the idea of the arts and my place in it..
MUSA
What was it like for you growing up being gay and gender non conforming?
MISS L
Growing up being gender fluid. Let me keep it real. (laughs) Growing up being gay as fuck honey, a straight up unapologetic Queen. In the south it was fun, horrifying and painful. Every type of emotion you can think of I felt early. The fun part was exploring things I felt I needed to explore. Playing in the lip glosses, trying on the different blouses. Going out and playing with the boys. Even the ones who out in public it wasn't their thing but they had that kind of desire. The horrifying part is those people who don't think people like me belong in this world or spaces that they occupy. The painful part is not being able to have moments of celebration with my own people. Moments where black people like to celebrate each other. Like at the cookouts or church. Why can't I be there to celebrate as well but not be side eyed or frowned upon. The most rewarding of it was coming out of my childhood going into my young adult years. I used all those hurts and happy moments and put it all together as my armor. That took me through my teen age years and young adult years.
MUSA
You began your professional career as a hair stylist how did you get into that?
MISS L
I would go to the hair salon with my mother and sister. Watching them get their hair done. I loved what it did for them spiritually and emotionally when they got done getting their hair done. I literally paid close attention to the transition what it did for their mood, affirming them as Black women. I would beg my sister and mother to recreate their hairdos. I would do it and be very proud of my work. I actually became really good at it. One summer I was 15 years old I worked in downtown Atlanta in the Underground at one of those youth summer programs when I encountered this woman on my break she had this really deep Bordeaux very Cleopatra hairstyle, she had a gold tooth smoking a cigarette. I went upto her and told her I loved her hair she said she did it. I then asked her if she needed an assistant. She said she did. I never went back to the other job. She showed me how to shampoo. I learned how to do all of the real urban hairstyles. I continued to work there even when I went back to school. Just to get out of class I had a friend pretend to be my mother so I could get out of school. So I could go do hair and make that money.
One summer I was 15 years old I worked in downtown Atlanta in the Underground at one of those youth summer programs when I encountered this woman on my break she had this really deep Bordeaux very Cleopatra hairstyle, she had a gold tooth smoking a cigarette.
I went up to her and told her I loved her hair she said she did it. I then asked her if she needed an assistant. She said she did.
I never went back to the other job.
After I graduated High School I started doing hair full time. I didn't want to continue working where I was I got into a lot of trouble down there. So I applied to the most upscale salon in Atlanta. I was willing to start from scratch as an assistant. They didn't hire me and were even nasty about it. I knew it was because of my presentation. I walked up in the salon with long thigh high snake skin boots and these long braids. Honey, in my mind I knew it was cause they couldn't take me. I get a phone call two weeks later from Keisha Alexander, who noticed me. She had just moved to a new Japanese salon in the affluent Buckhead and needed an assistant. So I worked for her. She was an amazing teacher. It was hard at first but stuck it out and worked for her two years. And then I built up my clientele on the outside. But she had decided it was time for me to move on so she put a word into that top hair salon that had turned me down. I had become so fierce they actually had set aside a chair for me.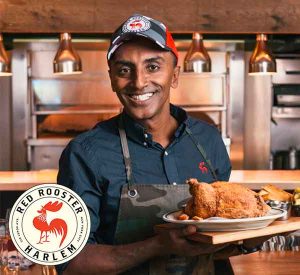 MUSA
So how did you make your way to Andy Cohen and Bravo's Fashion Queens?
MISS L
I had become the shit. I was the hairstylist. You wasn't nobody if you didn't come sit in my chair. Through that I garnered a high end clientele. Not excluding my girls. I started doing Sheree Whitfield's hair. Not long after she got an opportunity to do this reality show called Real Housewives of Atlanta. She asked me to be on camera as a part of her reality since I did her hair. No one knew the show was going to be this huge hit. I certainly didn't. I never sought being on television. I was already a very celebrated hairstylist. On the show i became a fan favorite. Andy Cohen took a special interest in me. He eventually offered me Fashion Queens. A show that I had with Bevy Smith and Derek J. I did Fashion Queens for three phenomenal seasons. That was life changing for me. Bevy and I developed our friendship and mentorship. That was the show Lee Daniels was a fan of.
MUSA
So you meet Lee Daniels and he makes you a regular on the Fox tv series Star. How much of Miss Brice, the character you played is you?
MISS L
Miss Bruce the character had a lot of notes and influences of Miss Lawrence. When Lee was developing the character I shared with him a lot my personal experiences. I shared the stories. Lee was very clear. I don't want glamorous. I don't want you. I want hood, ratchet, not super polished. I knew exactly who that was. I ain't always been a bitch up in Saint Laurent and Chanel. Once upon a time I was real Calvin Klein, Kenneth Cole. I knew what that looked like. So I played into that. I explored it. I created the imagery behind Miss Bruce. I presented it Lee. He loved it. He was like, "Yes! This is what I want!" ( laughs) Where they differ is the taste level. The choices Miss Lawrence would make in how she presents is much more tastefully done. But where they mirror each other is that Miss Bruce is a loyalist. She was very loyal to Carlotta. Miss Bruce was very responsible. He knew how to take care of himself emotionally something I knew about. We both put on that armor to take on the world as I saw myself in it.
MUSA
You do a scene stealing performance portraying Miss Freddy in the Oscar nominated film U.S. vs Billie Holiday. Can you tell us about the process of shaping that role?
MISS L
Getting to know Miss Freddy. First I approached it with a huge respect factor. When I read the script I did my best to envision Miss Freddy. That means I have to pay homage to this man. With that came admiration. When I learned that in the late '40s Miss Freddy would borrow or extract from Billie Holiday's wardrobe, her fur coats, jewelry. It was admirable to know that someone had the guts to go out back then to be that courageous and not give a fuck what no ones says. Not even the police. Who constantly harassed and arrested him. For being "over dressed". I was amazed by this person. I think everything else just falls in line. When you think about the similarities between a Miss Bruce, Miss Lawrence and Miss Freddy. It's a kindred soul conversation.
MUSA
You recently released your single "Say Her Name" an anthem to Black women. How important is your activism to you?
MISS L
I don't wake up every day and feel the need to go out and march for causes. When you know you are right within. And you know you have every capability of living a fulfilling, self gratifying, soul rewarding life. That is what I try to do for myself. It is important that you go out and show it. I think through showing it whether it be through your work , whether it be through music, through cooking. Whether it be walking pass someone and allowing that spirit and that smile at someone and they feel it. That to me is the art of activism. You know what I'm saying. When I get involved with various organizations it's literally because someone called me and asked me to lend my voice. I'm like absolutely. That's what I do anyway. I'm not trying to take on something new or become this new advocate or activist because it's popular now. We've been doing this. Even when I was trying to figure shit out. If I came across young gay adults who were just out there lost. I took motherfuckers by the hand. I stopped asked, "What's the tea? Are you on your meds?" Being an advocate is not just making a post, creating a hashtag on social media. All of that is cute but you have to be a bitch with your boots or your pumps on the ground. What about those who don't have access or won't see it online or social media? What about the little trans boy or girl that started early can't get the proper identification where they can get there sex changed on their I.D. Which means the bank stops them when they go inside. What about those people? So it's important to do the work on the ground. If you can help just one person it will not be in vain and it will help you to soar in every other aspect of your life. When I was in the beauty industry I did not leave until I had seven protégés under my belt. Seven is the number of completion. Every last one of them are extremely successful today. I gave them everything that was given to me. We are not here to serve ourselves we are here to serve others.
Being an advocate is not
MUSA
The LGBQTIA community is more visible than it has ever been in history. What do you get think we could do to build us up from within that very community?
MISS L
One of the things we have to do inside of the community is to understand Union-ship. Although society, the world, our oppressors have grouped us, have umbrellaed us. Have created us as this one dimensional thing. The LGBQTIA. We are not. Let me just be clear. We are Black people who are also gay, lesbian, bi, trans, non conforming, We still have a different human experience than our white counterparts in the LGBQTIA community. We as Black people within that community have to understand their is a huge difference. Their is a lot of work that has to be done for us to experience all of the equity that we deserve from this new awareness around LGBQTIA. Around these new endorsements, around these Fortune 500 companies that love to have a section where they put a rainbow flag somewhere and say, "Equality For All". But you see very little of us, the Black people in the LGBQTIA community occupying those spaces. We have Black Pride throughout all of the metropolitan cities that happen every year. We don't have those same big huge corporate sponsors. We don't have them making us floats. We don't have our cities, states recognizing us the same way they do the main pride. Meaning they're not shutting down streets. Y'all are the Black gays. No, no, no. We ourselves as Black queer people have to understand that. We have to stand together and really hold people accountable who claim to be our allies. These big non profit organizations that collect millions of dollars every year and claim that's going towards funding LGBQTIA housing. We need to zoom in on that. What percentage of the people benefitting from this housing is Black or a POC. When they have these fabulous huge galas. They have all the stars come out. Scan the room see how many of us are in there. See how many of our Black allies are sitting in there. See how many of us are invited to those tables where they break bread in our name. We have to really be cognizant of these new letters that are coming out every five years. Be cognizant of this idea that everything is better with a letter.
MUSA
What's next for Miss Lawrence?
MISS L
I have no idea. I'm doing press around the movie. I'm open to doing more music. I definitely want to do more scripted television shows. Love to do more movies. Yeah, it's a waiting game. I currently don't have an agent. I have a management team. They're still learning me and Vice versa. Agents go out and get all the fierce stuff. But they all say they can't really figure out what to do with me. I'll figure out my own way. Make no mistake about it I'm not missing one lobster or piece of steak on my table.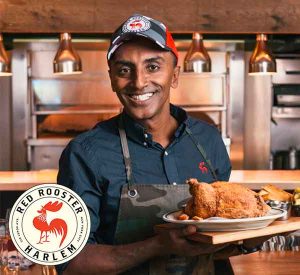 On Location in Atlanta. 
ATL TEAM: 
Talent: MISS LAWRENCE @misslawrence
Photographer: @jameslhicksphotography
Makeup @misslawrence
Behind the scenes footage: @vscottmuz 
On cover: Mongolian red lamb coat by David de la Cruz 
Clothing  and Jewelry from the divine  Miss Lawrence personal wardrobe. 
NY TEAM: 
Founder & Editor In Chief: 
Musa Jackson @iammusajackson
Creative Director: Paul Morejon
Paulmorejon
Get the AMBASSADOR Newsletter
and receive Special Offers delivered to your inbox.