Guy & Shay Wood : A Harlem Empire
AMBASSADOR DIGITAL MAGAZINE Editor In Chief MUSA JACKSON, has an informative and inspirational Q & A with GUY & SHAY WOOD, the King & Queen of The First Family of Fashion. CEO & founders of fashion brand 5001 Flavors, retail outpost Harlem Haberdashery, HH Bespoke Spirits and their non profit Take Care Of Harlem. They will discuss their humble beginnings, their mega celebrity clients including the late greats Nipsey Hussle, Heavy D, Andre Harrell and the Notorious B.I.G. , their journey of building a Harlem empire and lastly the key to their successful union.
Task
They will discuss their humble beginnings, their mega celebrity clients including the late greats Nipsey Hussle, Heavy D, Andre Harrell and the Notorious B.I.G. , their journey of building a Harlem empire and lastly the key to their successful union.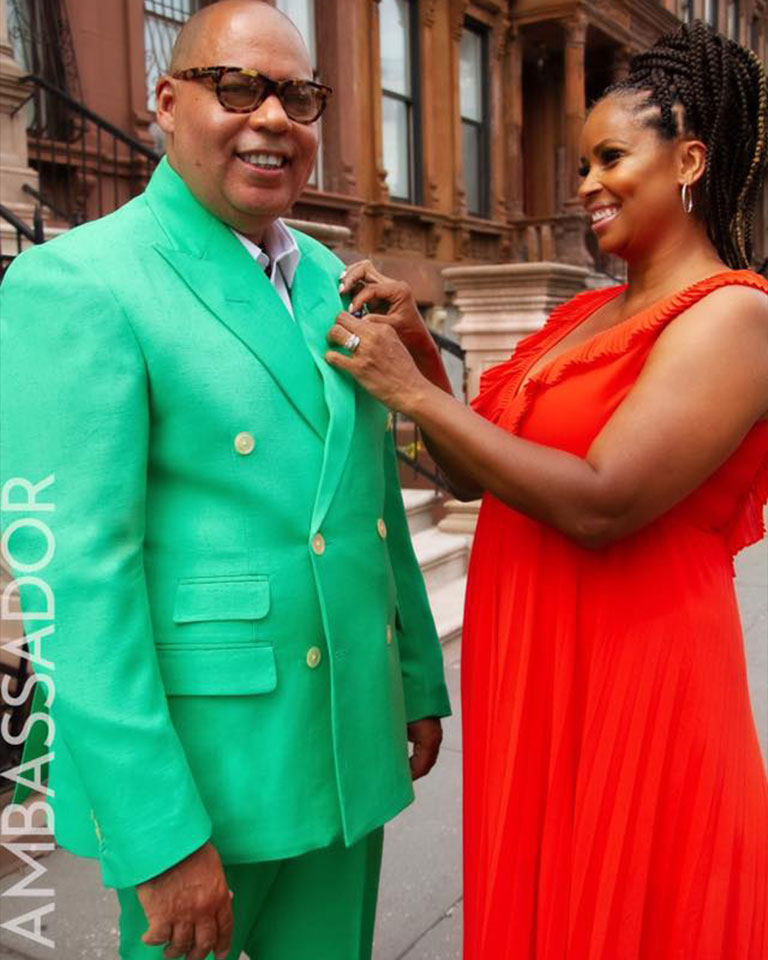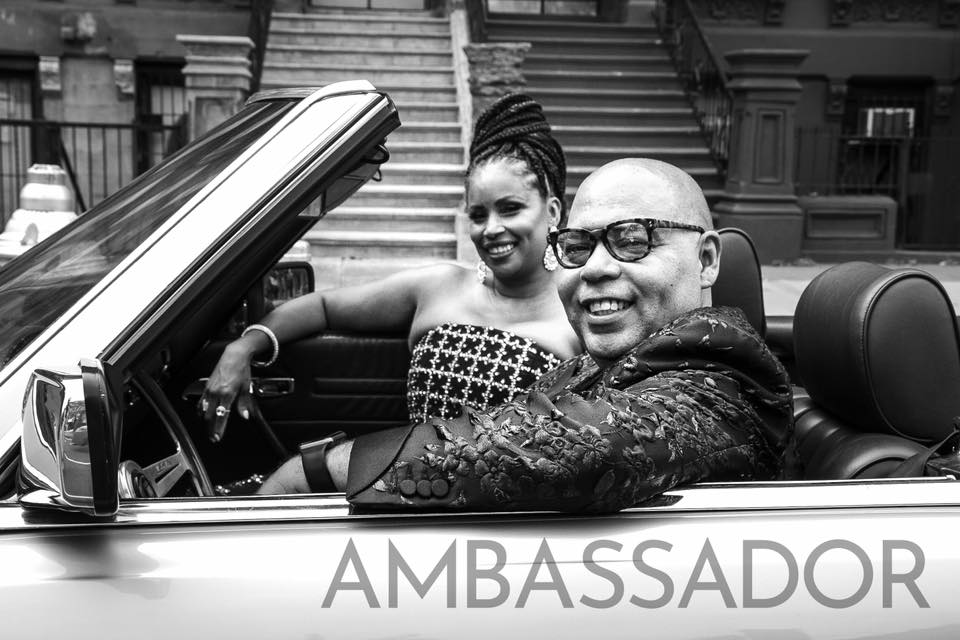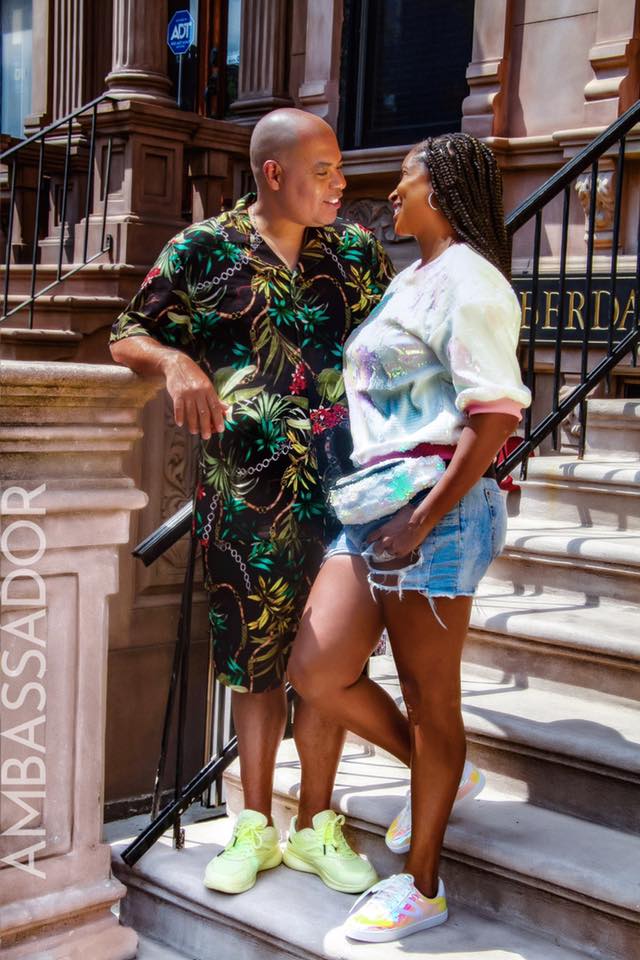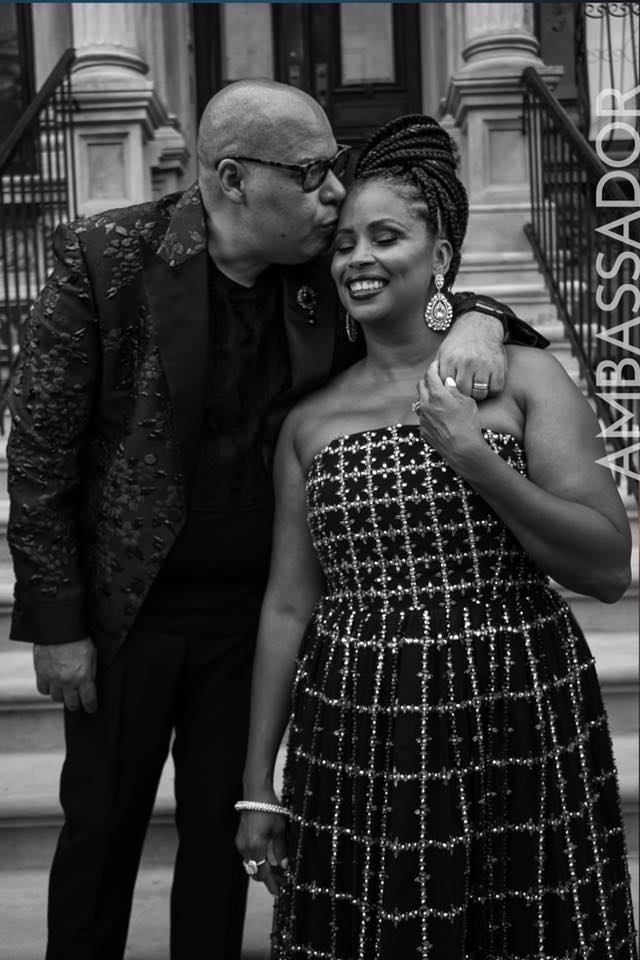 MUSA
How did you two meet?
GUY
We met in a diner in the Bronx. I was eying her. She was beautiful. I put on my suave' dropped the two buttons down on my shirt and approached her in an '80s move. Like an Al B Sure video. When I had hair.( laughs) Gave her the number and that was it.<br /> Shay: I do love that he told the short version. I was out with my friends. So he took my number. That was the late 80s that how long I've known Guy. Fast forward I did beep him. It was a beeper number. ( laughs) I still remember the number. He called me back. And we've been together ever since,
MUSA
How did 5001 Flavors begin? Tell us about the company.
GUY
I was at an industry event. A gentleman was looking at my shirt. I approached him and told him that I made it. He was impressed he asked if I had a card. At that point I didn't have a card. I wrote my beeper number down. He called me and I made him a shirt and that's how the business started. That was 28 years years ago. The key is you have to be in tune and be ready when opportunity approaches you. And be real. Because at the end of the day if I had if lied and told him it was Versace there would be no 5001 Flavors.<br /> Shay: And I was in college at Columbia and Guy was like, "Hey we got this business." The business really grew out sitting in my dorm room and planning. Ordered some labels on my credit card, it was 79 dollars. I became the administrative organizational one and Guy was the creative one from the start. We started in '92 in my Columbia dorm room and within two years we had tons of clients and entertainers to work with.
GUY
That was crazy, no business plan, no nothing just free fall and believing in yourself.
MUSA
How did 5001 attract a celebrity following?
GUY
Because at that point everyone was starting fresh in the music business. You had Uptown Records, Puff Daddy, Heavy D. All of them were my friends. As they're doing music, I'm doing clothing. So I'm on the set of of the videos. Everywhere I go I'm super fly. I started making clothes for their artists. It went from one artist to another artist to another artist. In two years time we might of had close to 150 artists we were working with.
SHAY
One of our first shoots was with Eric Gables who was R& B singer with Epic records. Our first album cover was with Heavy D and The Boys " Nuttin But Love". Guy had met Andre Harrell ( Founder and President of Uptown Records) at an industry party. Working with Uptown allowed us to work with artists and get referrals. The intern Sean Diddy Combs became a mogul and started his whole other enterprise. So really it was a referral based business. Not only do you get clients but you get referrals too. One client turns into five turns into ten turns into one hundred. So Sean Combs opens Bad Boy so we work with Biggie Smalls, who was a friend and major client along with Faith Evans. As we worked Rodney Jerkins, we then got to work with Nipsey and Timbaland. So it's really something that grew from one to many overnight. So this was like the good times where music and videos were really important. As R.& B fused with rap and Heavy D goes into movies you go with them. So it really became about working with your clients and ultimately diversifying your network.
MUSA
You've have tremendous impact on Hip Hop culture, it's fashion. Yet you are still under the radar. Do you think main stream media and publications could emphasize and support the achievements of Black designers more?
GUY
Yeah I guess they should. You know what happened with us we were never big on publicity. We would just do it and go onto the next project. The industry knew about us. But the world didn't know about us.
SHAY
Before we really knew about branding and creating a niche around your brand. We never positioned ourselves as Black designers. So for me 5001 Flavors was an intersection of fashion, art, music and entertainment. It wasn't just in the fashion arena. We were providing a service for the artists and personalities we worked with to elevate their brand, their image, their aesthetics. Although we had a cool design intelligence it was really a service we provided to our customers and clients to give them the look that didn't exist. So it wasn't logo driven, it wasn't the same thing all the time. We gave them a look that matched their clients brand. We would build their brands and as they grow we grow with them. It really is about becoming a part of pop culture. People don't know it's us until they see some of our images. That's why some of our clothes are in the Rock N Roll Hall of Fame or the Grammy Museum. Like when we did Nipsey Hussle or Notorious B.I,G. Because those clothes become a part of pop culture and those iconic images that you see that's when it becomes legacy making and history making. When your clothes instantly identifiable. Who doesn't remember Nipsey Hussle in that blue outfit. We made that.
MUSA
You have Harlem Haberdashery your retail outpost now going on its 8th year. How has it managed to thrive even during Covid -19 pandemic?
GUY
The world has changed and so has the business. So we just pivot we brought down the style of the fashion to make it more obtainable for the clientele. No one is going around spending a whole bunch of money like they used to. Because they realize they don't need all of this stuff. So we went with a lot of leisure wear, a lot of sweats, hoodies, a more comfortable fit, jean jackets and tee shirts. Just toned it down a bit because that's the time we're living in. We did masks and gowns for the first responders. We just pivot. If there are no award shows, no one is spending a bunch of money. Just tone the fashion down. You got to know what your consumer wants and what's going on in the world. Being connected to the people and to the times. It's hard for other designers because they have so much money invested in beaded fabrics and no one is wearing that. So it sits on the shelf, it makes no money. Coming from the custom world. We know to stop that. No one's wearing snake skin jackets right now, let's bring it back down to the earth.
MUSA
Ambassador Digital Magazine loves that 5001 Flavors, Harlem Haberdashery, HH Bespoke Spirits, your new premium liquor brand is a family business. Why is it important to involve your family?
GUY
We are building a legacy. We are trying to leave something for the next generation. A lot of people don't get to do that. But we feel thats our niche that's our key to build the next generation to teach the the youth behind us so they'll have something to work with. That's what our main goal is.
SHAY
So for me it was about when we started the business their was a lot for us to learn, for me to learn. And I felt that the next generation of my family, of the community, that we don't need to keep starting over for our kids. Give them a pedestal to stand on whether it's network or it's wealth or business that you can break down. So for me it was important to create a transferable legacy of wealth and business. I remember when I was in High School trying to get an internship and couldn't get one. And all my other schoolmates at my private school their family got it for them or they had it instantly. So I realized that in order for us to achieve or to pull our family or the next generation up we had to create platforms that are easy for kids to stand on. So instead of not leaving anything we can leave you can your hard work, or leave you a network, or leave you the wealth, the land, the business or you can leave a legacy. So for me it became important from early on for even before even having kids to leave something that your kids can be proud of.
MUSA
You are big in the Harlem community, especially in the philanthropy space. Tell ADM about your various charities?
SHAY
One of our 501 c3 is Take Care of Harlem. And the goal of that organization is to amplify communities endeavors and cooperative and collaborative events. We have different drives, benefits with our community partners. Our goal is to work with the next generation of Harlem. Provide them with programs and resources that they need. We have our Cool For School coming up, which changed because of Covid. But it's initiative is to collect school supplies and backpacks and gifts through our various community partners so that kids have the access and resources that they need to do well in school. What we didn't have this year because of Covid was our Elegance for Prom, where we invite our followers to donate slightly used or new outfits for prom and graduation. We also have an Annual Toy Drive where we collect toys and electronics to give you our community partners in conjunction with our second philanthropic The League of Distinguished Gentleman we do Greener Lenox which is our community sustainability and beautification project and our goal is is to work with different community organizations to clean and plant along the flower beds along Lenox Avenue. So for us it's about nurturing and honoring our community. We are from Harlem, our family is still in here. Which is why it's important to take care of Harlem.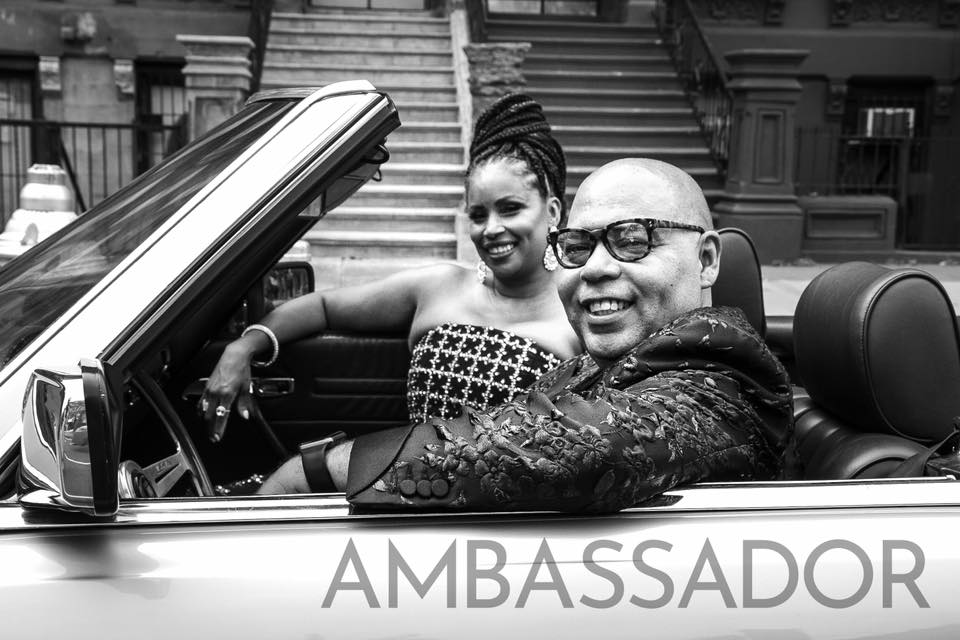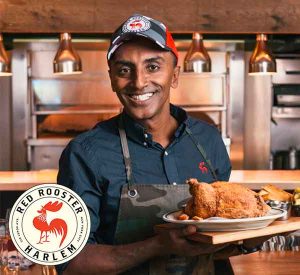 MUSA
Its a tough time being a small business, and a small Black business and even harder being a small Black retail business. What advice would you give a novice looking to get into the business in these uncertain times?
GUY
It's rough right now. It's super hard to start anything in these times. First you gotta have a fan base or a consumer base. So I would just say know your market target, your market. You don't need a brick and mortar. You need to do something online because it's too tough otherwise. Landlords and Con Ed don't care they want the money. Start off small on the internet and find your niche. It's going to be a lot of sleepless nights. Get a product, be able to move the product, and identify your audience. Get to them online you can do that. Then you can go to Amazon and all those other brands. Retail stores are almost out of here. The reason why we are still making it is because we have a following. We have clients from 5001, Harlem Haberdashery and Take Care of Harlem. We have people who just want to be a part of the movement. But you got to have something for them. Something affordable.
MUSA
What do you love about each other?
GUY
I love her sense of humor. I love how smart she is. When she talks I just stare at her. It's incredible. It's like I went by Columbia. And I didn't go no where near Columbia. Shay: You went to the lunch room. (Laughs)
GUY
I went to the lunchroom. The fact that she's intelligent and can express herself without raising her voice. So eloquent. I love that. Of course she's beautiful which makes it even easier but on top of all that she's my best friend. We think alike and she's not afraid to take risks. We are truly partners.
SHAY
I must say that me and Guy are really great friends. Best friends. That's really important. There are not a lot of marriages where I can see that true friendship first. I think because we have such a great friendship, we have a great business then we have an even better marriage. So for me friendship was first because I want what's best for him either together or apart.<br /> Guy: I don't know, I don't want what's best for her apart.<br /> ( she laughs)
SHAY
We have been apart. (Laughs)
GUY
I know and I didn't want the best for you. I ain't gonna lie...( laughs) I wanted the best for us.
SHAY
I know ( laughs) But he's so creative. He makes me get out of my rigid self sometimes. He does have a sense of humor but I think I'm funnier. (They laugh) He's also generous and I love that. Says a lot about who you really are. And he's cute too. He dresses really cute.
MUSA
What do you love about Harlem?
GUY
What I love about Harlem is that you can just walk down the Avenue and see people from all over the world but you know a true Harlemite. Our swagger, our confidence. You could be down and not doing well but there is a certain pride we have being from Harlem. You know what I'm sayin? That's what I love about Harlem.
SHAY
I love Harlem because to me it means family. Growing up in Harlem. Born and raised up on 143rd, 150 on Lenox Ave. I have very fond memories of Harlem. We go to certain places it reminds me of my grandfather, of my mom being young. My mom was a teen mom. She was 18, so I can remember going with her to the park on Lenox ave or meeting my grandfather at Harlem Hospital. It's where I was born and educated. I got so much love that I want to show the young women in Harlem what you can be. That's why we came back do our business. I didn't see that growing up in the seventies. We want kids and families to see that we're there to make it better to make a community based benefit system. Harlem deserves the best of everything.

Guy & Sharene Wood: A Harlem Empire
@iamguywood @shaywood
Founder & Editor In Chief:
Musa Jackson
@iammusajackson
Creative Director & Photographer
Paul Morejon
@paulmorejon
Make Up artist: Ashley Walters
@walterash_
Hair Stylist: Aisha Williams
@hairstylesbyesh
Mink lashes: @theminkeyelashclub
Stylist: Louis Johnson
@datstyledawglou
BTS Photographer:
Courtney Douglas
@courtneydouglasphotography
Video: Director Of Photography & Editor:
Josh Wells @iamjoshwells
Editorial:
Guy Wood: @5001Flavors
Shay Wood White & pink pullover top @5001 Flavors
Black dress with crystal design, Orange dress, shoes are from Shay Wood personal wardrobe.
Opening Promo theme song: Courtesy of @therakiemwalkerproject from @gloriaryann "Good Life".