Dawn Marie Haynes : Boss Lady
AMBASSADOR DIGITAL MAGAZINE Editor- In-Chief Musa Jackson has on in-depth Q. & A. with DAWN MARIE HAYNES. From Stylist to the stars such as Teena Marie, Halle Berry, Eric Benet, Samuel L. Jackson, The Rock, TLC, Prince, Dr. Dre, Common, Ludacris, Usher, Kanye West, Eminem, Shemar Moore, Queen Latifah, Chris Tucker and Quincy Jones to pioneering and revolutionizing the game by opening Dawn To Dusk, a boutique agency for top Hair/ Makeup Artists, fashion stylists, photographers working for ad campaigns Pepsi, MAC Cosmetics, Proline, Abercrombie and Fitch. She is now CEO Of Dawn Marie Haynes Inc. a luxury home design and construction company with multi-million dollar developments in America and abroad. Find out more about this Boss Lady and master negotiator.
Task
He served as producer for the Emmy- nominated Raised in the System. Williams is giving back to the community through a charitable organization he launched called Making Kids Win. Its objective is to build community centers as safe spaces in urban neighborhoods for children and young adults. Williams is an Ambassador for Smart Justice, and The Innocence Project, while serving on the board of Urban Arts Partnership.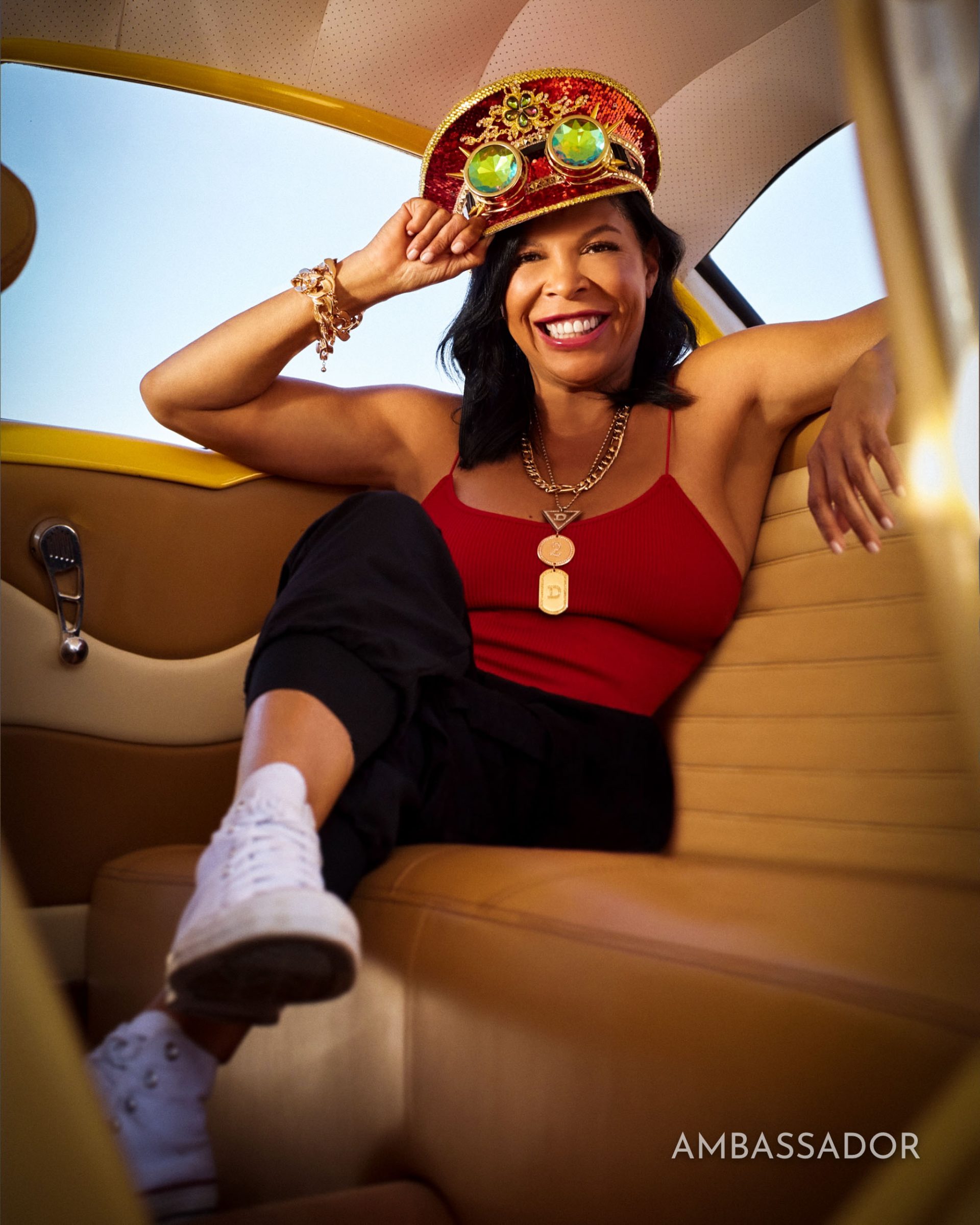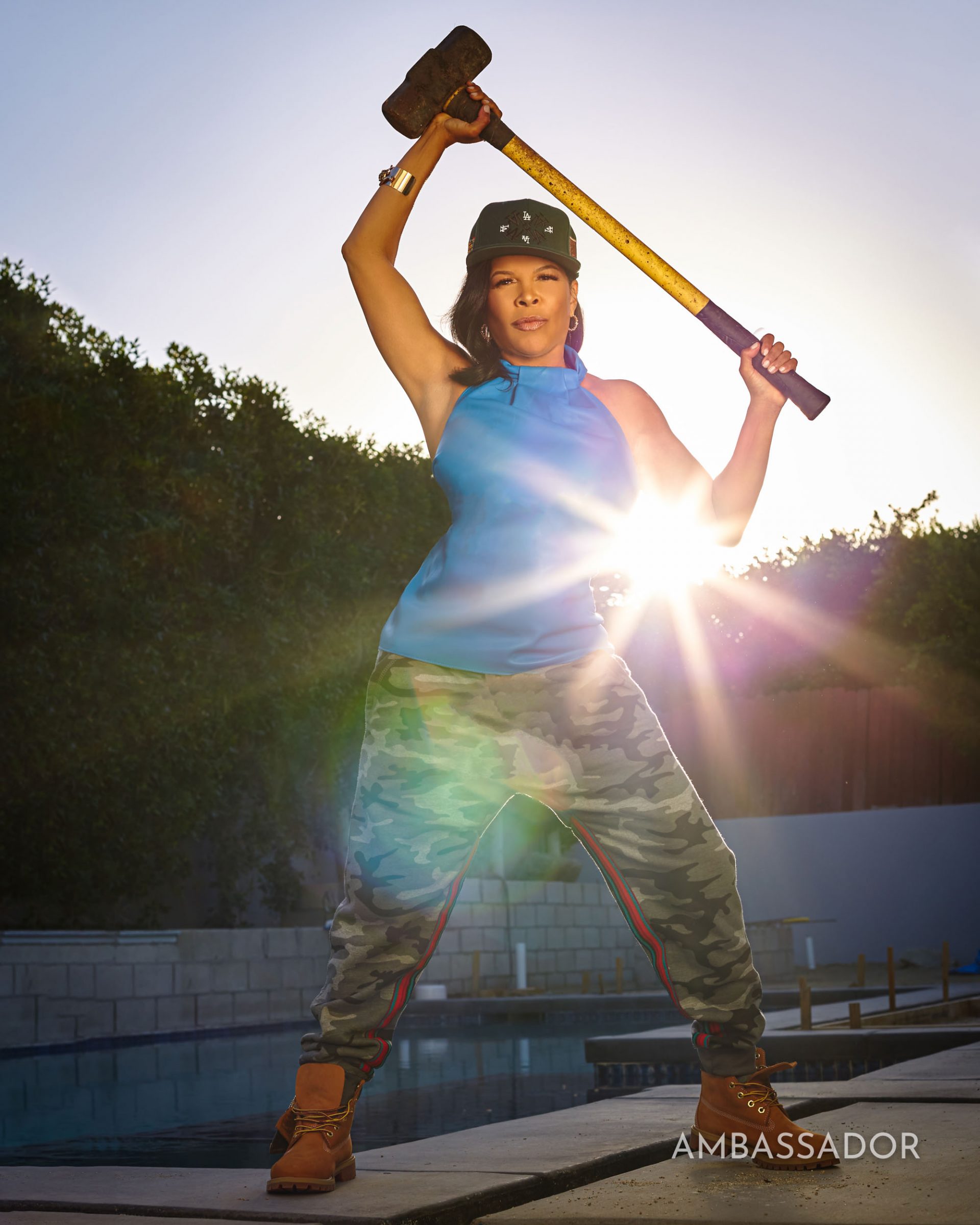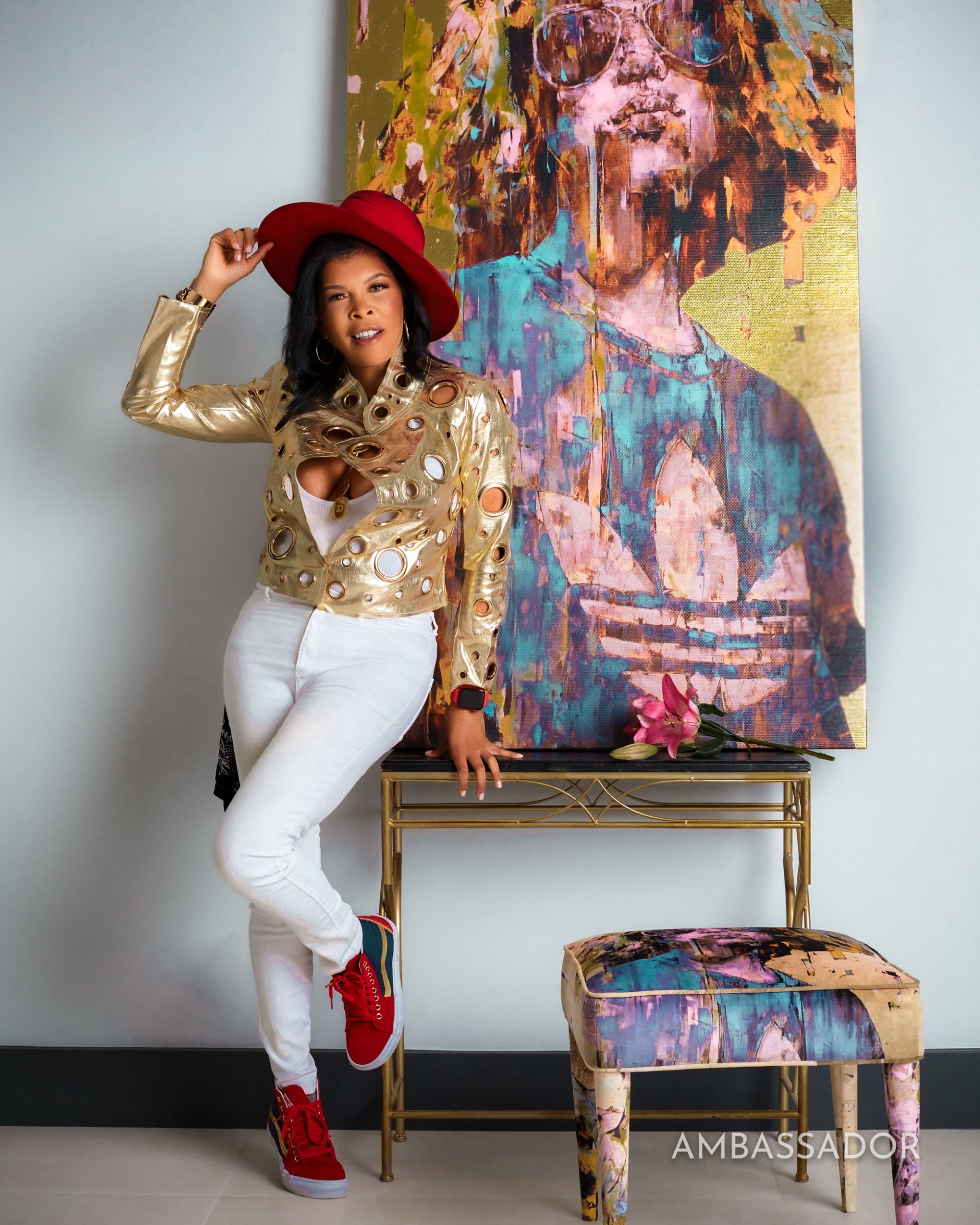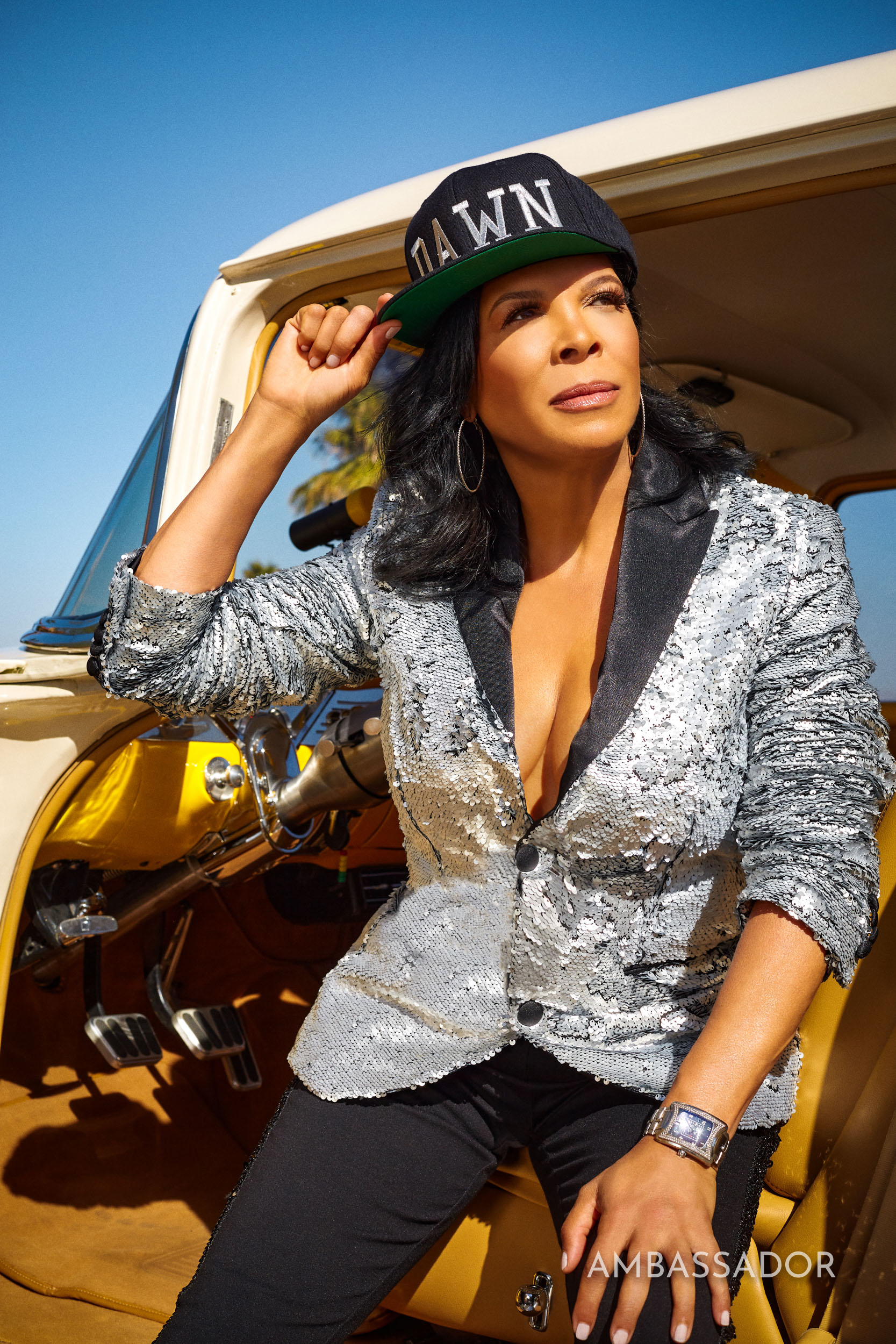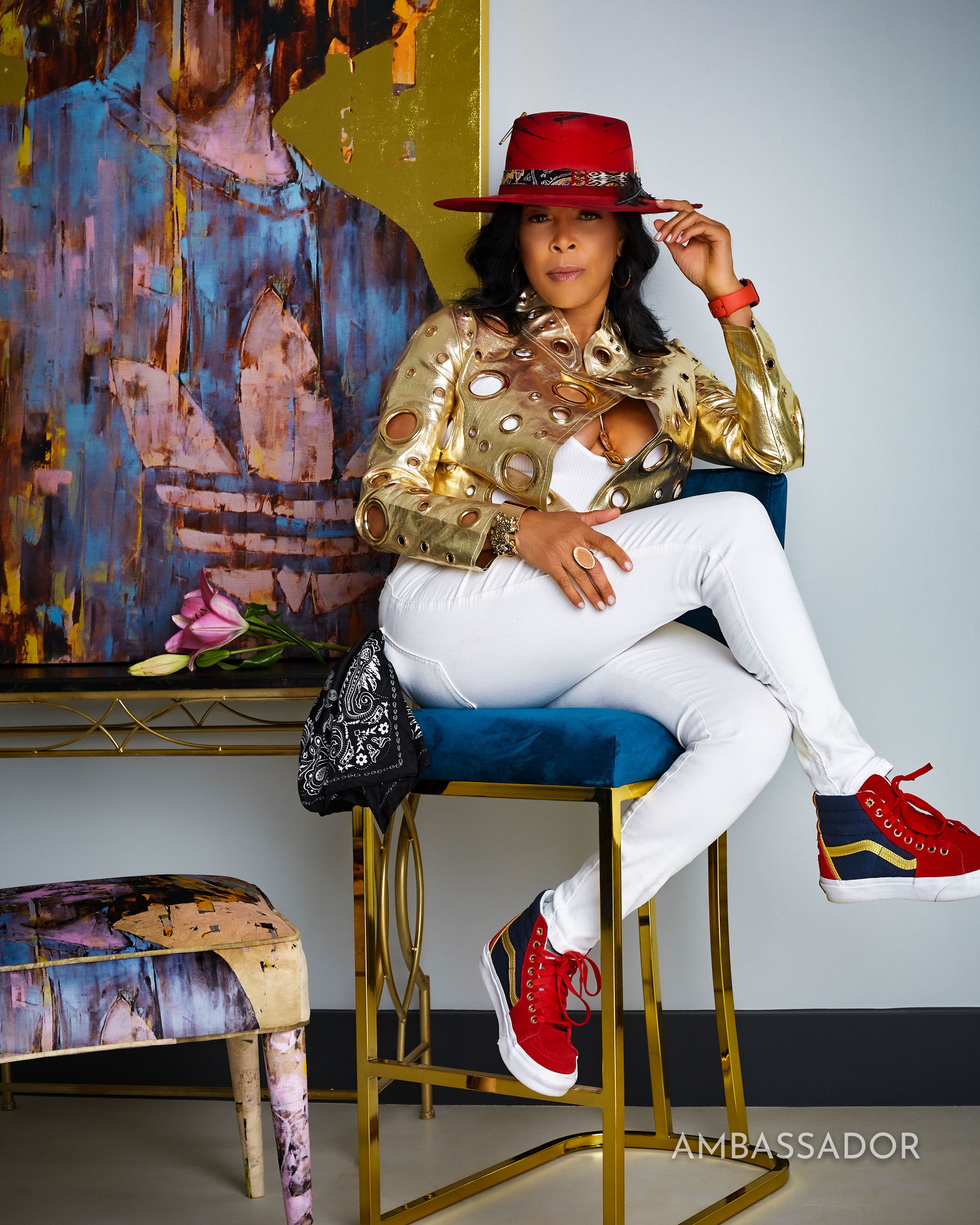 MUSA
Where did you grow up? And what was that like for you?
DAWN
I was born in New Haven, Connecticut at Yale University Hospital. I'm the youngest of three. I have two older sisters. My parents were entrepreneurs. So we grew fairly affluent in a beautiful area. My father was one of the inventors and Vice President of Silly Putty. My Mom owned her own boutique in the downtown area where there no Black female owners of anything. My Mom was a great influence in my life. I was only seven years old and I would watch the deliveries come of hats, clothes and jewelry to the boutique. Because I was a young child I would climb inside the boxes while I heard my sisters and their friends making a fuss over clothing. I think that's where I got the idea that clothing or fashion could move people's souls.
MUSA
What was that like being one of the only Black families at that time in that area?
DAWN
Honestly I didn't know anything about being Black or White at the time. That wasn't anything my parents spoke about. We had White and Black friends. My mother's side of the family was Portuguese from Cape Verde. We grew up in Connecticut and Massachusetts so it wasn't the south. So there wasn't that type of environment. I didn't know about racism until I got into college actually. I was twelve years old when my father passed away. My mother moved us to the beach area of Playa del Rey in California. There I was surrounded by a mixture of people. When we moved to LA it was an environment where there were wealthy Black people. It was not about race at all. We hung out at the beach, I surfed, I skied, I played tennis, I rode English style horseback. My friends now tell me I grew up privileged.
MUSA
So how did you become a stylist?
DAWN
While I was in Westchester High School In Playa del Rey I was in love with horses. So I would ride horses frequently. So while I was riding my cousin called me and told me that Teena Marie had lived near him in Inglewood. He invited me over to his house in hopes of meeting her. I was still in my riding clothes and we drove to her house. I couldn't believe she lived there. Her security came out. This was during the time of her hit song, "Square Biz". She comes out and thinks I'm so cute. She then asks if I ride horses. I tell her yes. She invites me to go horseback riding with her. We hit it off immediately. She asked me if I wanted to go on tour with her. She would teach me the ins and outs of the music business. So I told her I was still in High School and in college at the same time. So I knew she would have to have that conversation with my mother. So I arranged a dinner for Teena, her manager and my mother to meet. They hit it off and my mother gave her the blessings to take me out on the road. I toured and traveled with Teena. At the time it wasn't called a stylist, it was called a valet. A valet was a glorified flunky. So I did everything. From getting everyone's food, to making sure the clothes that were in the wardrobe trunk were cleaned. We did quick changes. Back in those days people would change four and five times. My job was to set up all the clothing in the back and in between her songs I would change her from one outfit to the next. Soon I started adding pieces into the wardrobe. That's how people starting knowing I had a flair for fashion. I met Queen Latifah, Patti Labelle, TLC, Pebbles, Karyn White. Soon those people started to ask me to revamp their images. Styling just kind of happened for me. It wasn't anything that I went to school for. Matter of fact I furthered my education during the summers I would tour with Teena and the Budweiser tours. I went to Long Beach State University I got my bachelors in Black History and Politics. I was the President of the Black Law Society. My plan was to go to Pepperdine University to become an entertainment attorney.
MUSA
Your styling all of these celebrities. You were so young.
DAWN
Yes I was 19, 20, 21 I'm touring and I'm meeting all of these legendary artists. Whitney Houston, Prince, Queen Latifah so my name became notorious for A-List celebrities. So whenever an artist was launching or getting to break out into the next phase of their careers. Record labels, A&R people would call and request my services. And that kind of followed me. That fact that I became known for styling men. That started with rappers like Dr. Dre, then Common, Ludacris, Usher, Jamie Fox, Kanye and Eddie Murphy. It seemed to elevate with each and every client it got bigger and bigger. Halle Berry was my biggest celebrity at that moment. When I hit the pinnacle there was no one else left.
MUSA
So now your a superstar stylist working with the best in the industry. Was that the impetus to start the uber successful Dawn To Dusk Agency which represented top hair, makeup, and photographers?
DAWN
Dawn To Dusk Agency pretty much was something that launched in between my career. All because I knew how to negotiate contracts. I was getting paid more than most people in the industry. Other wardrobe stylists, hair & makeup artists were coming to me when I was on tour and asking me to represent them. Their was no such agency at that point representing Black creatives. They came to me and asked, "How and why I was getting paid so much?" "How was I getting my check before even some of the musicians that were on tour?" I explained to them I am a master negotiator. And that I would also represent them. I would get 20 percent from them, and another 20 percent from the label or Artist. I don't operate with a contract but with a handshake. They had my word that I would represent them in a manner that they would get first class flights. They would get hotel rooms in the same hotels as where the artists stayed. I would get them more than what they were making. I would negotiate their contracts so that they were valued for their expertise. I started this agency in LA and branched out to Miami and NY. So I had a tri-costal agency, not only representing people in the music industry but TV and film. In Miami I represented people who worked in editorial and modeling agencies. So I kind of cornered the market as a Black female entrepreneur.
MUSA
So being a Black female boss what were some of the jobs you were able to secure?
DAWN
The good and bad of this is that campaigns.we're not looking for Black artists. I went to Chicago and met with Ebony and all of the people who was running the magazines. I met with Johnson & Johnson. They were hiring white artists to do Black hair. Especially advertisements. We got the MAC campaign and other campaigns but that was much later. We weren't so much in the advertising we were doing the red carpets, Grammys, Oscars, American Music Awards. Covers of magazines. That's when people bought magazines to look and read the inside tear sheets. The little writing on the inside crease to see Make Up by Sam Fine for Dawn To Dusk. People wanted to know who were these creative geniuses. We were influencers before the word became synonymous with putting a brand on somebody. We were launching True Religion, Juicy Couture, Ed Hardy and Christian Audigier. We launched these brands that became conglomerates, became worth five hundred million dollars. All because I put Juicy Couture on Halle Berry, the most beautiful sought after desirable star in the world at the time. And it became the cover of Cosmopolitan. I took True Religion and put it on Usher at the height of his fame and popularity as he performed at the American Music Awards. And those people who owned those brands became my friends. I could just call them and they'd send shipments to me of whatever was coming out in their line. Here's your twenty thousand and a box of clothing for doing this but they were making millions of dollars and getting lines of credit and loans based off of me for putting clothes on Jamie Fox. I know this now but I didn't know it then.
MUSA
So you and your company are a huge success in the industry but then you find a new passion. Can you tell us about that?
DAWN
At this point I'm making good money. On paper I look like 75 year old Jewish man because I have an 820 FICO score, money in the bank, great tax returns and I own this agency that is renowned. So I decide I'm going to buy a house. I find this 1929 Spanish Castle in Glendale, California. The house was beautiful as is but I saw the potential and the greatness of the bones of this house. I was able to see this because at this point I had traveled the globe. Private planes with Halle, meeting the James Bond family. Traveling with Usher and Naomi Campbell meeting Dolce & Gabbana, Roberto Cavalli and Donatella Versace. And seeing the most beautiful mansions. So I was able to take those visions to this Spanish castle and I decided I was going to renovate it. And all I wanted to do was just knock down a few walls open up some doorways. Before you knew it I had gutted the entire house. I spent so much money on the renovation process that I realized this was going to be a masterpiece. Before I knew it I was about 300 thousand invested into this house. I had a maids an outdoor living space, salt water pools, waterfalls, palm trees, everything was remote controlled. It became an entertainers paradise. By the time I finished Taraji Henson, Tichina Arnold, Eddie Murphy, was coming to my home enjoying dinners there. People were mesmerized by what I turned this house into. It was paradise.
MUSA
Sounds like a beautiful time in your life?
DAWN
When you think that you have everything in your life and your living in a world that is just perfect the unthinkable happens my Mother passed away. A year later Teena Marie passed away. I was in this place of, not depression but deep pain. I had to really evaluate what life was really about. I have a Bentley in the driveway, I'm living in a 2 million dollar home that I built and I was sad. I had to reflect on what made me happy. And internally it was when I was traveling, seeing new things, trying nee foods, meeting new people really what made me ecstatic. In particular it was being in the Caribbean. And because I don't celebrate holidays I found that every vacation people took I would leave the states and find an island. Every island that you can imagine but something about St. Martin was so special and drew me to it. I decided I would sell this house, close Dawn To Dusk Agency, sell my cars and I would find peace, passion and purpose. Knowing the ultimate dream that I had was to live in the Caribbean.
MUSA
Can you tell us about your construction and home design company Dawn Marie Haynes Inc?
DAWN
When I decided to leave the States and live in St. Martin I immediately started doing vacation property rentals. I had to renovate these homes. I had to go in and do interior design, upgrade and update these houses. I realized that by this time branding became a word. So I decided to rename my company and repurpose my dream into Dawn Marie Haynes, Inc. With that it's an umbrella company. It encompasses luxury, designing and renovating homes, repurposes the idea of travel. I also want to be clear that I am revealing for the first time in Ambassador Digital Magazine that Dawn Marie Haynes Inc., will also be representing hair, makeup, stylists, photographers, but adding influencers, brand managers. I feel that there is a need niche that has to be filled again. I'm ecstatic to make this announcement with you here.
MUSA
What would you say to someone who is looking to you as there guide what might you say to them?
DAWN
I have a desire to coach to help people launch their brands and become entrepreneurs. My words of wisdom is to always walk in faith and not in the idea of fear. With faith you can see the unknown, with faith you follow what your intuition is. What I believe to be your passion. Passion is faith. Purpose is a goal. But passion is the faith that you walk in. You got to get up and do it. You can't just pray about it. God or the universe doesn't just operate on you thinking about something. I try to talk to millennials because I know they have this idea of instant gratification and it doesn't work like that. They see everyone driving Ferrari's in these videos but all of this takes work. I call it dedicated work. Dedicate yourself to this one thing do it every day and you give it 120 percent. Wake up with it on your mind go to sleep with it on your mind. You have got to put your entire body into this purpose. Vision boards are fabulous but you have to also put yourself there. Are you living in that house you say you want to live in? Are you with that mate you say you want to be with? Are you manifesting these things into your life? Are you meditating and hearing your inner voice speak to you? That inner voice is going to tell you this is what I want. This is my purpose, this is my passion. I couldn't see a life without seeing myself there. I'm very intentional with what I say, do and think. If I don't have that alignment it throws me off. You have to be aligned with your vision and your purpose. -Musa Jackson
LA TEAM:<br /> TALENT:<br /> DAWN HAYNES<br /> @DawnMarieHaynes<br /> PHOTOGRAPHER:<br /> REESE SHERMAN<br /> @ReeseShermanphotography<br /> HAIR: DA'RICO JACKSON<br /> @DaricoJackson<br /> MAKEUP: PAIJIA @PjLovesPj<br /> WARDROBE: @dawnMarieHaynes<br /> & MARC LITTLEJOHN<br /> @MarcAlittLejohn<br /> LIGHTING DIRECTOR:<br /> JAMARR FERGUSON<br /> @TheGentleMens_HappyHour<br /> Look 1<br /> White jeans by Bottega Veneta<br /> White Body suit by La Perla<br /> Sneakers by Vans Captain Marvel High Tops<br /> Red Hat with Feather Designed by dawnmhaynes.com<br /> Gold Metallic Jacket by dawnmhaynes.com<br /> Look 2<br /> Sequenced Tuxedo by Dolce&Gabbana<br /> High top Sneakers by Converse<br /> Hat by Dawnmhaynes.com<br /> Look 3<br /> Red Hat by dawnmhaynes.com<br /> Red body suit by La Perla<br /> Pants by Dolce&Gabbana<br /> Sneakers by Converse<br /> Look 4<br /> Boots by Timberland<br /> Hat by OhYerr.com<br /> Jogging Pants By Dirtymilk.com<br /> Leather Halter top by INC<br /> All jewelry by Chris Aire<br /> Car Owner Ed Lindsay<br /> 1956 Chevrolet Model 150<br /> Art and Chair available at Momenti- LA<br /> Artist: Marco Grassi<br /> NY TEAM:<br /> Founder & Editor In Chief:<br /> Musa Jackson @iammusajackson<br /> Creative Director: Paul Morejon<br /> @Paulmorejon