The Epic Michael K. Williams
Ambassador Digital Magazine's Editor-in-Chief Musa Jackson sits down with award-winning actor, producer, activist and one of Brooklyn's finest Michael K. Williams. The three-time, Emmy nominated actor was discovered for his feature film debut in Bullet by the late actor and rapper Tupac Shakur. Williams would go on to create some of television's most indelible characters: Omar in The Wire, Chalky White in HBO's Boardwalk Empire, Bobby McCray in Netflix's When They See Us and most recently as Montrose Freeman in Lovecraft Country.
Task
He served as producer for the Emmy- nominated Raised in the System. Williams is giving back to the community through a charitable organization he launched called Making Kids Win. Its objective is to build community centers as safe spaces in urban neighborhoods for children and young adults. Williams is an Ambassador for Smart Justice, and The Innocence Project, while serving on the board of Urban Arts Partnership.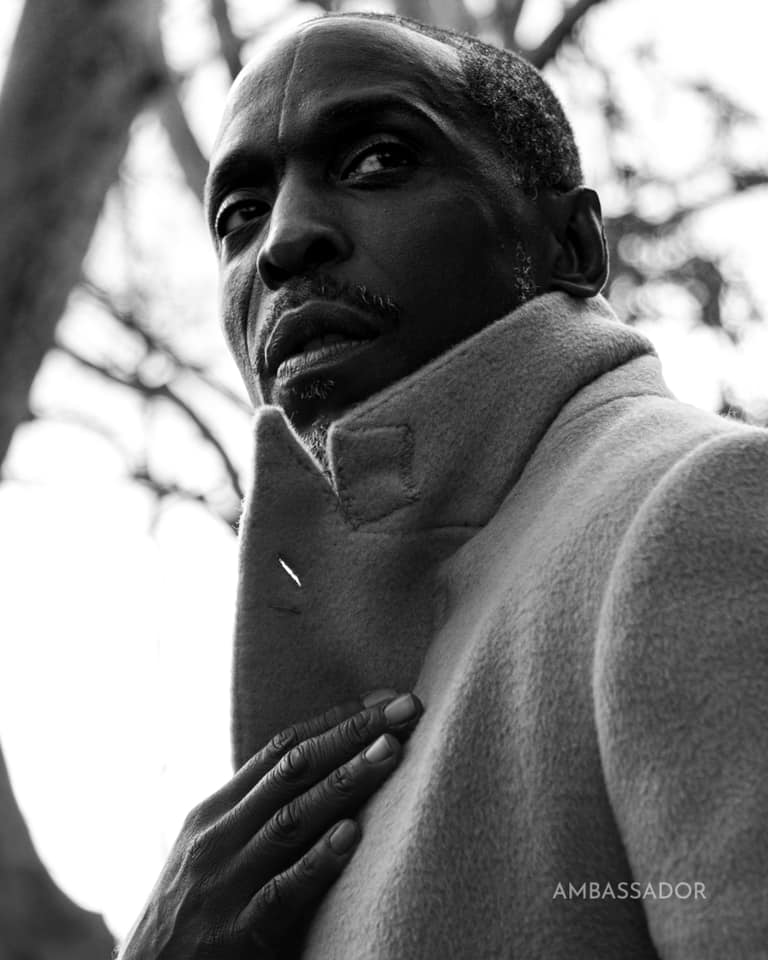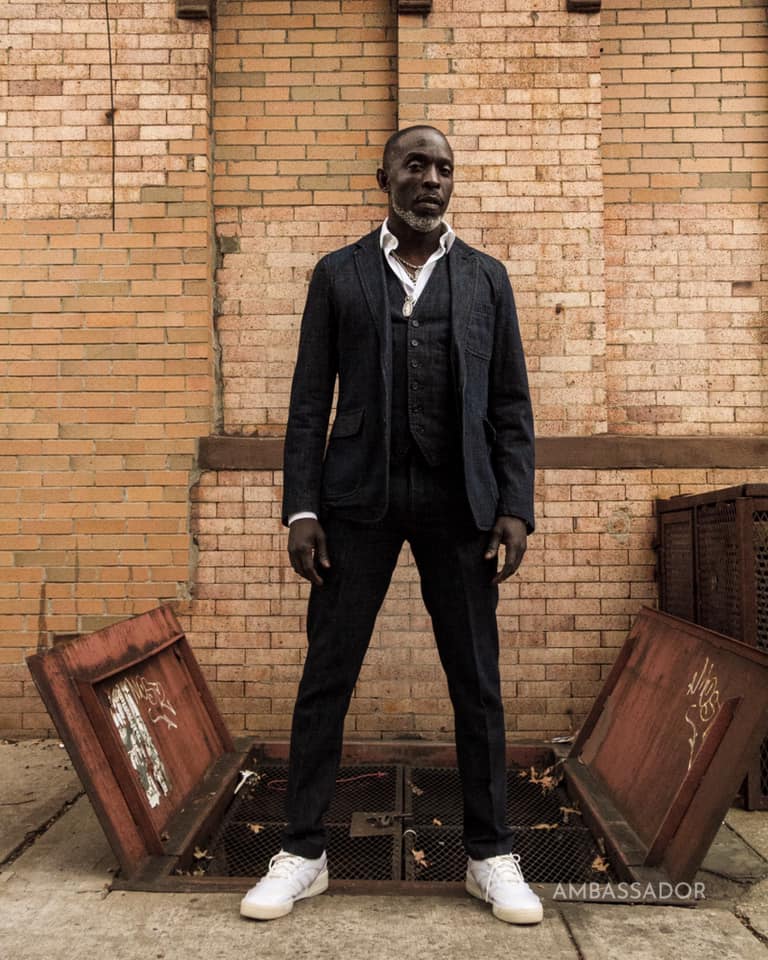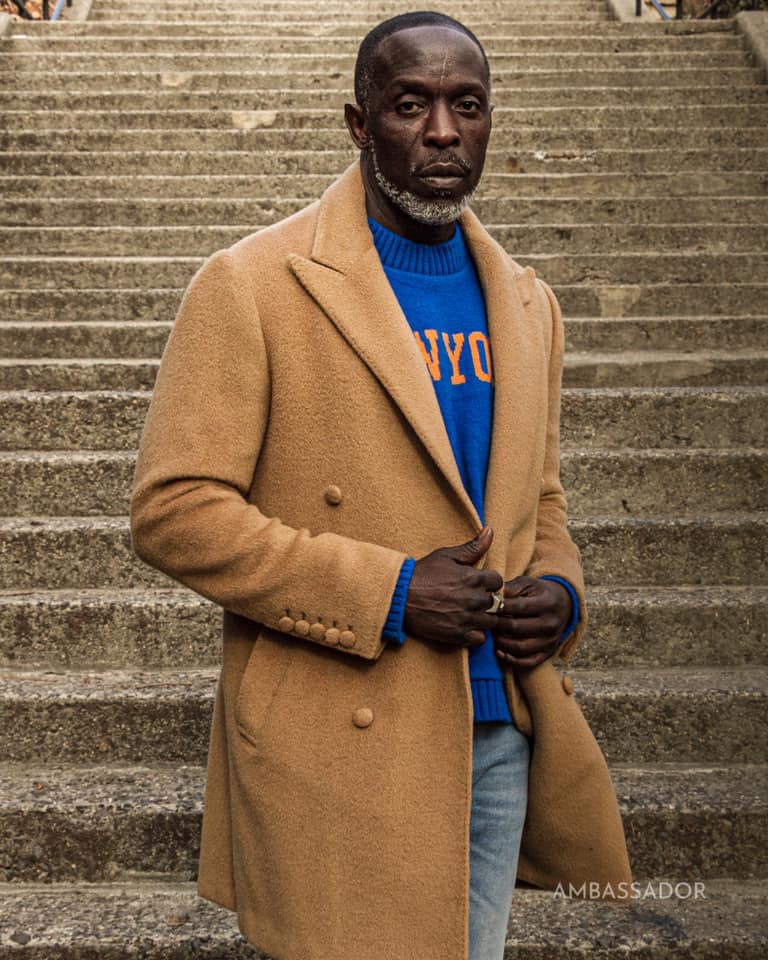 MUSA
You were born and raised in Brooklyn. What was it like growing up there?
MICHAEL
Growing up in Brooklyn. It was rough. It was rough. (laughs) It was a time where you were forced to mature very quickly. The way the culture was, there wasn't a lot of time to be a child. Things I dabbled in to be accepted was way too mature at the age I started doing them...the sex, the drugs, the partying. All in the name of being cool, being accepted. Wanting to be a part of...but growing up in Brooklyn was also a cultural experience.
MUSA
How did you get the scar?
MICHAEL
I was jumped at a bar in Queens on my 25th birthday. I drank too much. Long story short, I got caught slipping. The dude had a razor in his mouth and he cut me in my face. Unbeknownst to me; I didn't realize it until after the fight had stopped.
MUSA
How long did it take to heal?
MICHAEL
A few months. I had to go through plastic surgery. I was very fortunate that at the time, there was this insurance called the crime victims insurance, where they would give coverage to people attacked in a violent crime. That insurance paid for the plastic surgeon who worked on my face, which is why I don't have a keloid situation.
MUSA
You started out as a dancer. Didn't you appear in a few music videos?
MICHAEL
Yes, I was in Madonna's Secrets music video from the Bedtime Stories album and I was also in George Michael's Killer video. I went on tour with people like Crystal Waters, Technotronic, Mya and Ginuwine.
MUSA
You were discovered for your feature film debut, Bullet, by the late Tupac Shakur. What was it like being around him?
MICHAEL
It was fascinating. Although I was older than he was, I looked up to him immensely. When I look back, he was a 24 year old young man. He had so much presence and his presence had so much power. A lot of times when he would come into the room, I would shut-up and become a fly on the wall and just listen to what he had to say because you never knew when he was going to drop jewels. He was extremely animated, extremely outspoken. Honestly I learned a lot about how to come to set, how to come to set prepared. I learned that from him. One day he cursed the director out because they kept calling him to set and they were still setting up the shot. He did it once, he did it twice. Tupac was like, "Don't keep calling me to set and y'all still setting up the shot. When I come, I'm ready to shoot." The director pulled that shit one more time and Tupac cursed his ass out and walked off the set. It was in that moment I learned don't wait to come to the set to get ready. Come to the set ready and in character.
MUSA
Tell us how your breakout role as Omar on The Wire changed your life?
MICHAEL
It put me on the map. What it did was it gave me an opportunity to standout. A lot of actors passed on that role of Omar back when the show was being cast. A lot of people who were on the scene at that time were like "I'm good". Omar didn't seem appealing on paper. His homosexuality and all of that shit was in the script when I got it. A lot of brothers turned it down. Another man's garbage is the next man's fortune. And I saw the value in taking the non-traditional characteristics of this man and turning it into gold. The fact that he was so different. He didn't dress fancy, he didn't want fancy cars, he didn't sell drugs, he didn't use drugs, he didn't even curse. All the things that make you appealing in our community, things I fell prey to in my real life, Omar couldn't give two fucks about that. And he was openly gay and would dare you to call him out of his name. I saw it as an opportunity to take all these things that we don't deem valuable in our community. Omar made your respect him and value him.
MUSA
You have played some of the screen's most three- dimensional characters. How do you prepare to tackle these amazing roles?
MICHAEL
One of the first things I look for is similarities. What do I have in common with these men? Because that is my portal into them. Never judge a man until you've walked a mile in his shoes. I try to find the mile I can walk in those shoes that I can identify with my life. I build it from there. That's the foundation where I build from, then I let that truth just permeate throughout every aspect of my relationship to this character. I share a certain truth with it. It can be the most minute thing. I always look for things that remind me of my life. Music is part of how I find my characters. Music helps me to find in myself what the character may be feeling.
MUSA
You garnered an Emmy-nomination as a producer for the documentary Raised in the System. How did that come about?
MICHAEL
The journey that got me there was I had been invited by the Obama Administration to the White House, along with thirty other people to talk about criminal justice reform. When I got there, I was geeking because Obama had been talking about me and my character and I'm finally here to talk with dude. They sat me directly across from him. And I started to tweak because I was like "what the fuck am I doing here? I don't know nothing about this." I didn't think that my voice mattered. It was then that someone who was in the room, Michael Skolnick, he pulled me aside and said, "Michael relax. I see you're a little nervous. Remember, it's usually the ones with the problem that are usually the ones closer to the solution." I felt validated. I was like, I can speak from my past. It was enlightening and empowering for me.<br /> When I left there, I started asking myself questions. "How come people from my community keep making these bad choices? We always shooting each other, getting shot, getting on drugs or selling drugs. What is it about my community that we always make these choices?" I was like "Mike I've never served time in prison, but I've been making visits since I was 17 years old. Still making visits. (laughs) What the fuck?" I had taken this conversation to my producers at Viceland, the same men who did Black Market with Michael K. Williams. And it was almost kind of like a therapy situation. "Can you help me understand why this is happening?" And they asked me what was the age of the people I was speaking about from my community. They were all minors; they were all under the age of 21. These four white men looked at me nonchalantly and said, "that sounds like the school to prison pipeline." That was the first time I heard those words. And it fucked me up. I asked "what do you mean by that?" And that's how Raised in the System got started. The same four white men took me on this journey to explore this pipeline around the country. That's how that documentary got created and I had the pleasure of being a producer.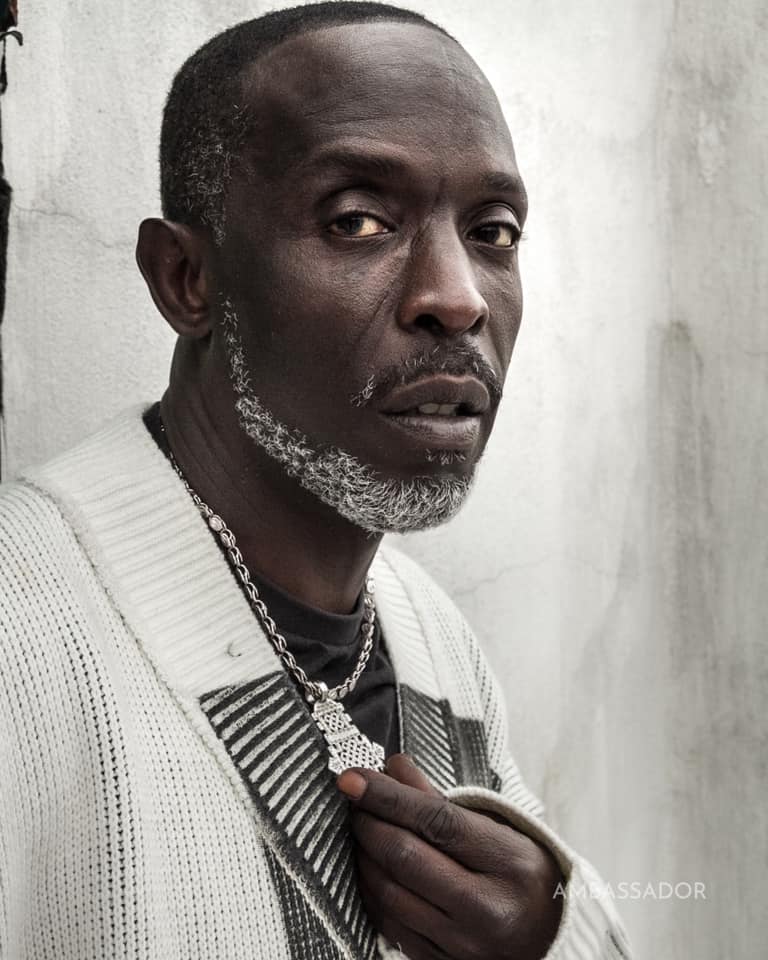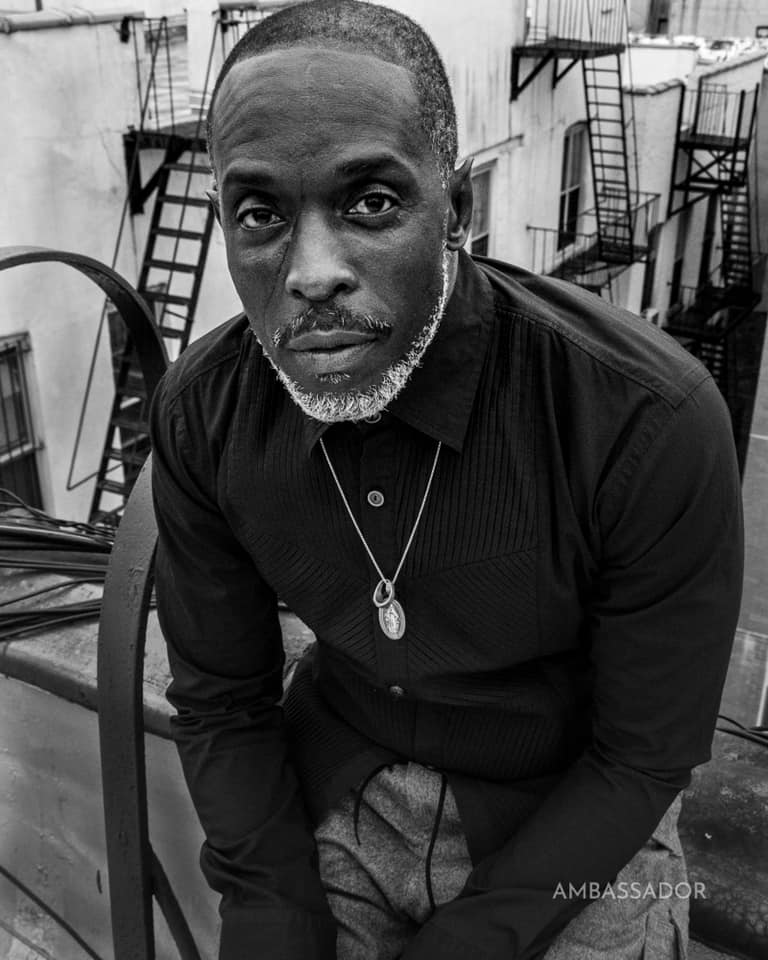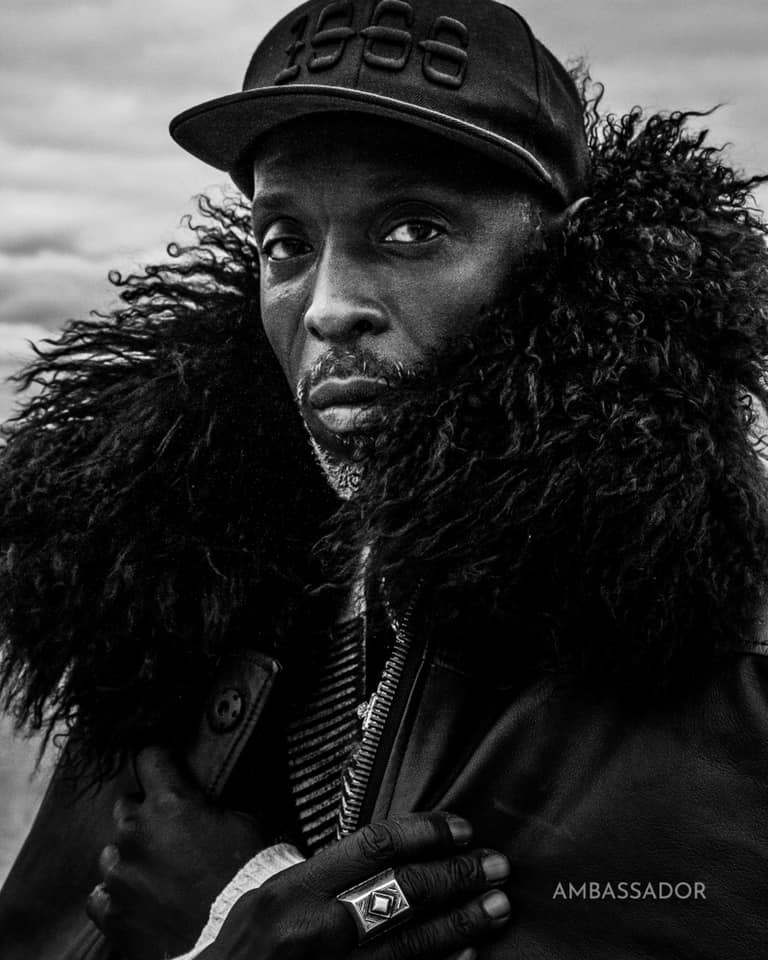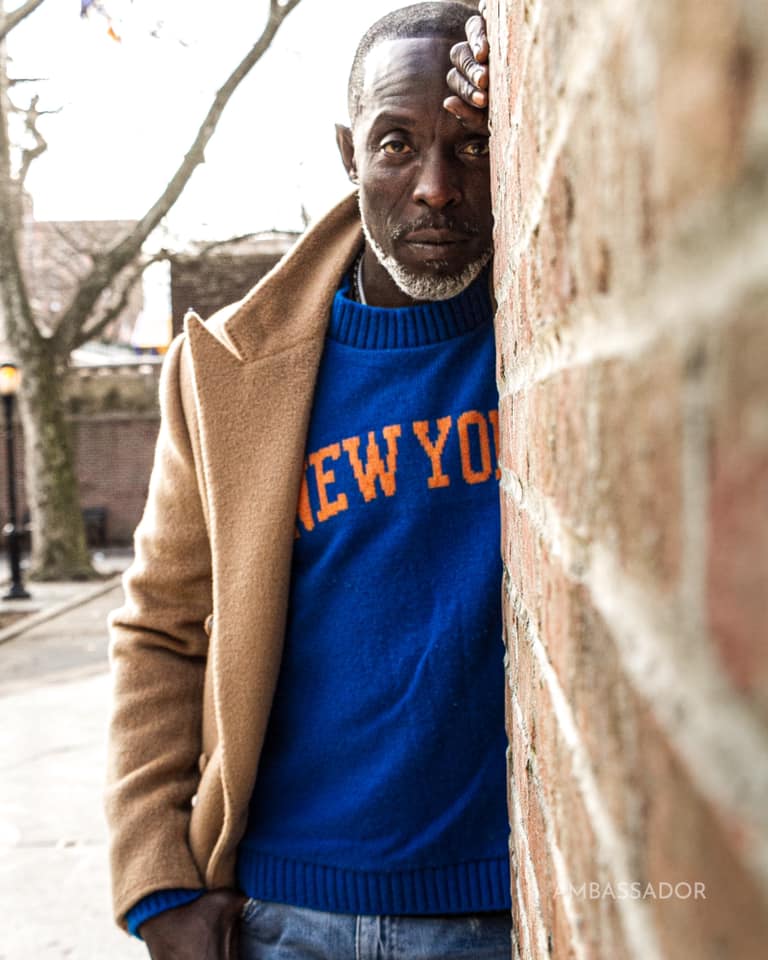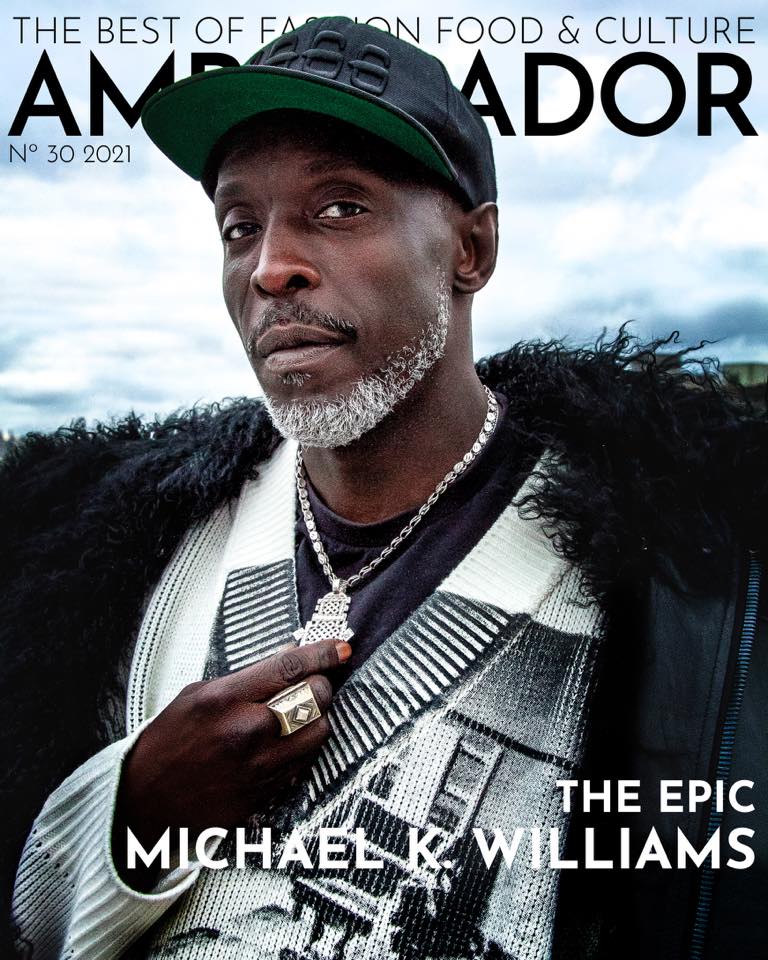 The dude had a razor in his mouth and he cut me
in my face
-Michael K. Williams
MUSA
You are doing incredible things off-camera as well. You recently launched Making Kids Win. Tell us about that?
MICHAEL
Making Kids Win (MKW) is a foundation my nephew Dominic and I run. He's the Director of Programming there. It started with the documentary Raised in the System. I wanted to find out what the school to prison pipeline was, how it worked and who it affected. From that, the doc served as a shoe horn to get me back home to my community. We talked about things that were wrong. Primarily the things that we had uncovered while making this documentary. I discovered a lot of things that are broken. Actually, the system is working perfectly fine, doing exactly what it was designed to do. How can we find solutions to counteract what the system is doing? That's where MKW comes in. I've met a lot of good people around this country who have created services that have worked in the community, in the aiding of our youth, getting them where they need to be. My goal is to create a hub where I can house these programs, everything from urban agriculture, trauma counseling through the arts, education, health and fitness — all things that help a young mind to prosper and flourish. I aim to house all these programs under one roof and that roof will be named Making Kids Win. I'll do this through the foundation of programs I've accumulated and relationships I've built over the years.
MUSA
Best rapper of all time Biggie or Jay-Z?
MICHAEL
(laughs) Wow. It's neither one of them. Let's try Big Daddy Kane. Let's try Kool Moe Dee. Let's go there with it. I'm 54; I went to the same watering hole that Jay-Z went to for inspiration. I'm more inclined to go with Big Daddy Kane. Not of all time; Jay can't get that. I'm too old for that shit. I can listen to Biggie all day, I ain't gonna lie. And Jay-Z's knowledge... Sometimes you gotta just humble yourself and go back to one of his Blueprint albums and just listen to the reason why he called them Blueprint albums 1,2 and 3. He literally gave step-by-step instructions on how to get your game right. I'm not taking away from Jay and Biggie, but in terms of style, Big Daddy was one of the first rappers that we took seriously. He was saying something. I will always give someone like Big Daddy Kane his props. He was a pioneer and because of him, that's why we have Jay and Biggie.
Music helps me to find in myself what the character may be feeling.
-Michael K. Williams