Kamilah Forbes: Queen of the Apollo
Ambassador Digital Magazine's Editor-in-Chief Musa Jackson sits down with the Queen of the Apollo Kamilah Forbes, an award winning curator, producer and director. The Chi-town born, Howard University graduate directed the Hip Hop Theater Festival, directed television and theater productions of Holler If Ya Hear Me, The Wiz Live! and the revival of Broadway's Raisin in the Sun.
Forbes produced the Peabody Award-winning Def Poetry Jam and she is now the executive producer of the famed Apollo Theater in Harlem. She brought the stellar cast of the film Black Panther, including her Howard classmate, the late, great actor Chadwick Boseman to the historic stage of the Apollo. She then staged Ta-Nehisi Coates' epic Between The World and Me with an all-star cast. Most recently, Forbes directed the screen version to the Coates' classic to rave reviews on HBO.
Kamilah Forbes is a force of nature and she's just getting started.
Here she talks about her meteoric rise...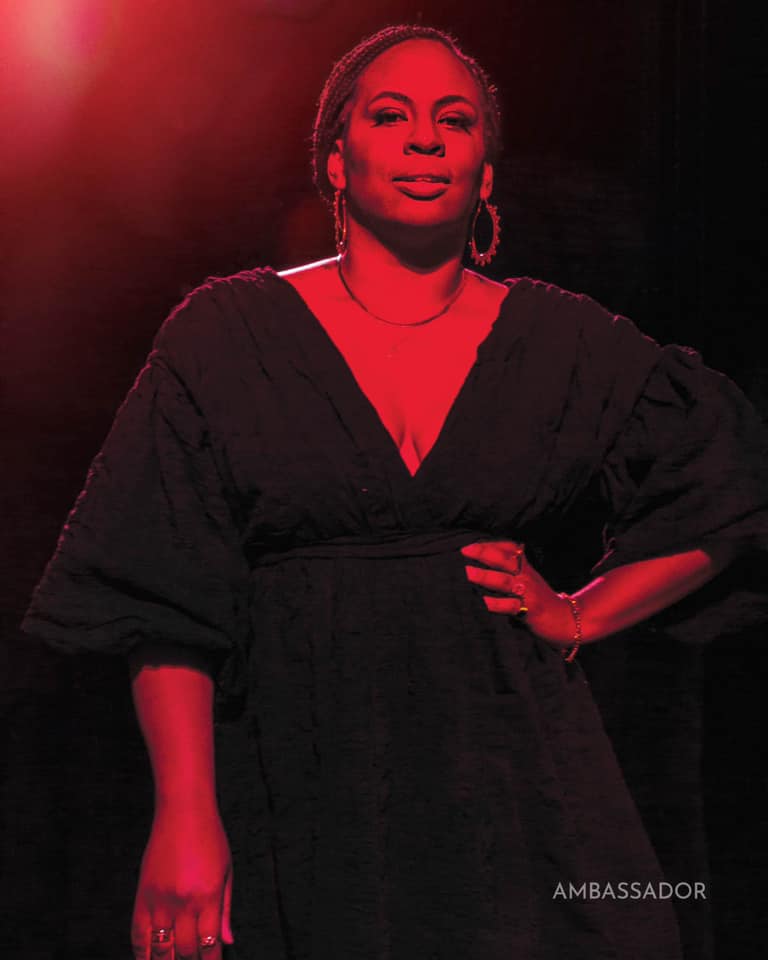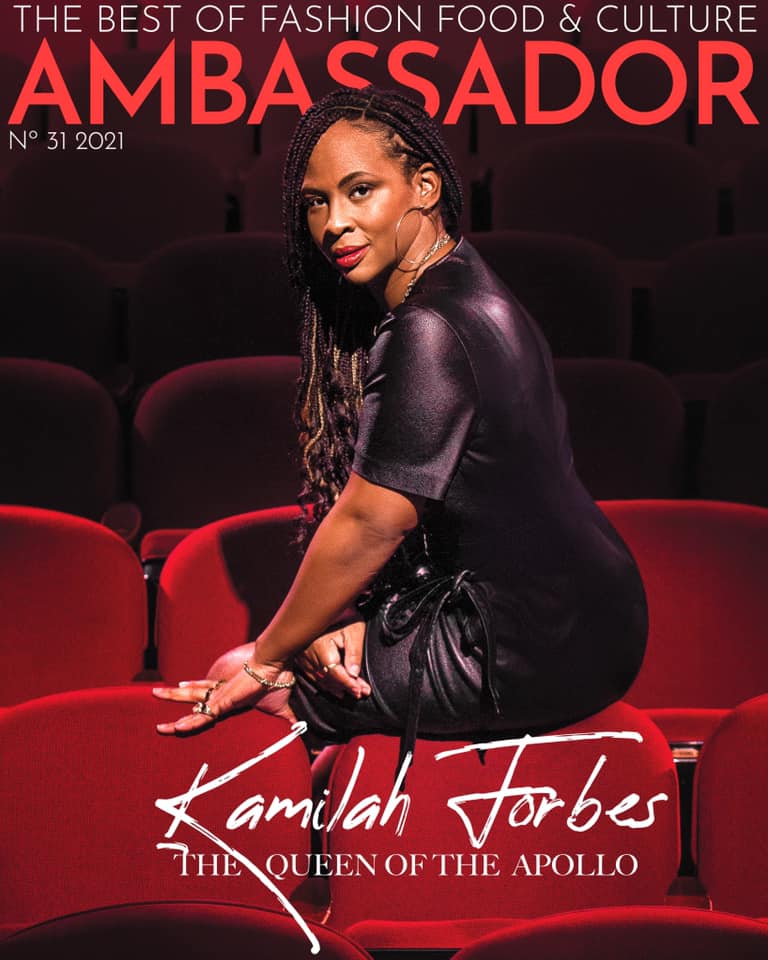 MUSA
What was it like growing up in Chicago?
KAMILAH
Chicago is a really great city. My parents were immigrants to this country. They were from Jamaica. There were not a lot of Jamaican immigrants in Chicago when I was growing up, so I was always yearning to have that side of myself. I wanted to explore that side, which is why I probably wanted to be on the East Coast. But I loved Chicago. I loved the Midwest. There is an ease in the Midwest. It's like the South, the South up North. (laughs). There was a lot of culture that my parents exposed me to growing up, a lot of theater and music and that really got me involved and enthralled in the work of theater. Live performance, museums and culture in general, Chicago was a great city to explore that.
MUSA
What was it like going to such a famous HBCU (Historically Black Colleges & Universities) like Howard University?
KAMILAH
I grew up right outside of Chicago, in a suburb called Oak Park which was a mixed town. It was there that I heard about Howard University and knew that's where I wanted to go. I wanted to be surrounded by my people in a learning environment where it was just about celebrating who we were. And Howard was that. Every piece of that. It was like a gift. I didn't have to explain who I was; I could just be. And for so long, I was never really afforded that opportunity until I got to Howard. Walking in that legacy was major. You can't help but think big, dream big. Howard was big on building leaders of tomorrow and that really resonated with me. You couldn't help but walk with your back a little straighter, knowing that this was the same beat of Toni Morrison, Thurgood Marshall, and on and on.
MUSA
Speaking of leaders, besides yourself, two of your classmates became superstars, the author Ta-Nehisi Coates and the late actor Chadwick Boseman. What were they like in college and how did your friendships or bonds form?
KAMILAH
One of the first events I got involved with was called the Rhythm & Poetry Cipher. I coordinated and produced this in my freshman year. Ta-Nehisi was one of the artists. It was a cultural event on campus. I met him as a poet. Being an artist myself, we shared a common language. We became fast friends, had a lot of the same friends. We were all part of the same crew. And it was similar to Chad. We met in our first year and we were both theater majors, theater majors who had a love of language, but who also had a love of Hip Hop. So that's where we really connected and built work together. We were close as artists and compadres, if you will. We became very close friends, our families intertwined and we remained very close, like family.
If they don't give you a seat at the table, build your own.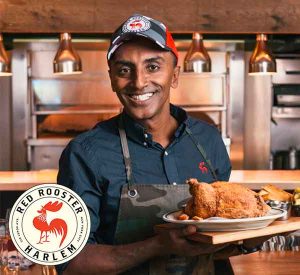 MUSA
For 16 years (2000-2016) you created and directed the Hip Hop Theater Festival. What was that like?
KAMILAH
When we were at Howard, we really tried to develop our own language of being around the work we were building and we named it Hip Hop Theater. We were combining the two worlds aesthetically. We basically created a lane for ourselves because we were at a point where there was no Hamilton, there were no theaters that were trying to produce our work. We were young kids of color who weren't fitting into the mold of mainstream theater. We made our own. Not only did we make our own, we named it and we produced our friends' work. We made a name for ourselves. If they don't give you a seat at the table, build your own. That's what we were doing and that's what Hip Hop is and we took those tenants into the performing arts world.<br /> (Continued)
We basically created a lane for ourselves because we were at a point where there was no Hamilton...
MUSA
Did that lead to larger projects for you?
KAMILAH
Yeah. A lot of artists were coming out of the festival. Spoken word artists led me to Russell Simmons and Stan Lathan. They were just beginning to launch their TV series Def Poetry Jam. I became talent producer and worked my way up to producer of the series, then executive producer of the series, which led to pitching other series to HBO. One of them was Brave New Voices. That world led me into the world of live performance and television.
MUSA
But you also did a lot of Broadway...right?
KAMILAH
Yes. I was associate director for The Mountaintop, Raisin in the Sun, Holler If Ya Hear Me and Stick Fly, which Alicia Keys produced. And for television, The Wiz Live!
MUSA
Then you got the opportunity of a lifetime to be the executive producer of the world famous Apollo Theater. How have you put your stamp on that incredible legacy?
KAMILAH
It was exactly that, an opportunity of a lifetime. I felt so incredibly honored to be part of a team, let alone to be able to have the opportunity to put a stamp on the world famous Apollo Theater. It was incredible and also intimidating. I entered the Apollo at a really incredible time because my predecessor Mikki Shepard had done some incredible work building the foundation of the Apollo as a non-profit institute. Most people know it was a commercial entity that had gone through many life cycles. Now to be in this moment and this lifecycle of the Apollo, where twenty years ago it was in a different place, I could be free creatively because that infrastructure was already in place. It was a really great time to come in.
I entered the Apollo at a really incredible time because my predecessor Mikki Shepard
MUSA
You brought Teddy Riley, the Black Panther cast and drop-the-bomb staging of Ta-Nehisi Coates Between the World and Me to the Apollo. What has it been like bringing elements of your professional self and your connections to this famous stage at this moment?
KAMILAH
It's one of those times when all the planets align, which doesn't always happen. It's a time where I could really bring my strengths and myself fully in ways that would be beneficial to the institution and not in conflict. It is a really beautiful and fulfilling thing and I know it does not happen often. It is truly divine that we found each other at this time. I continue to build on the legacy of Mikki Shepard, continue to build our team, and build our programming as we expand to the Victoria, the soon-to-be hotel, theater and residential space next door. We will build on who we want to be and what the next era of the Apollo will look like. I still see us leading the way around Black art and Black voices that are game changing voices and game changing works of art. We'll continue enlisting defining artists like Ta-Nehisi Coates and other artists we will be talking about for generations to come. Enlisting folks like Camille Brown and the cast of Black Panther, which again is generation defining. We knew where we were when we saw that work. If it's happening in Black culture, it's got to be happening at the Apollo and that is my belief. This was always the legacy of what the institution was and that's where I see it moving forward in a very big way.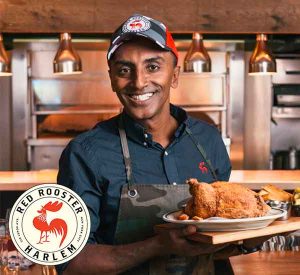 MUSA
What was it like directing and bringing the energy of the staged reading of Between the World and Me to HBO?
KAMILAH
They are definitely two different and unique forms. The stage is all about live energy...a big major spectacle. Film is about visual nuance and subtlety. So it was really fascinating to be able to work with a similar creative team and be able to translate two, diametrically opposed mediums...a big spectacle to nuanced subtlety and internal emotional resonance. This is what it was like for me to challenge myself as an artist and challenge those around me. We were thinking in two very different ways because the medium called for that, but at the same time, we all wanted the same outcome. This work was meant to be urgent. It was meant to be provoking conversation. It was meant to move people.
MUSA
2020 was a crazy, powerful, era-defining year. During a pandemic, you debuted this incredible work Between The World and Me to rave reviews, which was a major high. But you also had a devastating low with the loss of your dear friend, iconic actor Chadwick Boseman to cancer. He was a superstar to us, but he was a close friend to you. What was that loss like and how are you dealing?
KAMILAH
It was a really complicated year. It's complicated daily. Between the World and Me was a work I wanted him to be in. It was a piece we talked about. Not having him is hard. It has been really, really hard for me. Grief is something that happens in waves and catches you by surprise. That's definitely been true the past few months since Chad's passing. It's been interesting early on having the work to pour myself into. This was the kind of work I could pour myself into, but it was also helpful processing grief, which was the nature of what Between the World and Me is about...processing mortality, processing struggle, celebrating moments of joy. It's really been complicated, but that's life too... right? August Wilson has a line, "You gotta take the crookeds with the straights," and this is one of those moments. I don't understand it, but I get it.
MUSA
So what's next for Kamilah Forbes?
KAMILAH
I want to continue to create spaces for Black people...safe spaces for Black people; that's my purpose. Sometimes that looks like creating a piece of theater. Sometimes that looks like the Apollo. Sometimes that looks like creating a film, but all of it sits under the same banner — spaces in which we feel safe, we feel loved, we feel cared for. And it always looks different. I want to continue to push the Apollo to its greatest and best self, and to the next generation, Apollo 2.0. That's really my focus.

Founder and Editor-in-Chief: Musa Jackson @iammusajackson
Creative Director, Cover & Editorial Photographer: Paul Morejon @paulmorejon
Hair/ Makeup: Steven Rice @stevenricenyc
Stylist: Mai Lei @mlp.creative
Copy Editor: Marcia Fingal @marciafingal