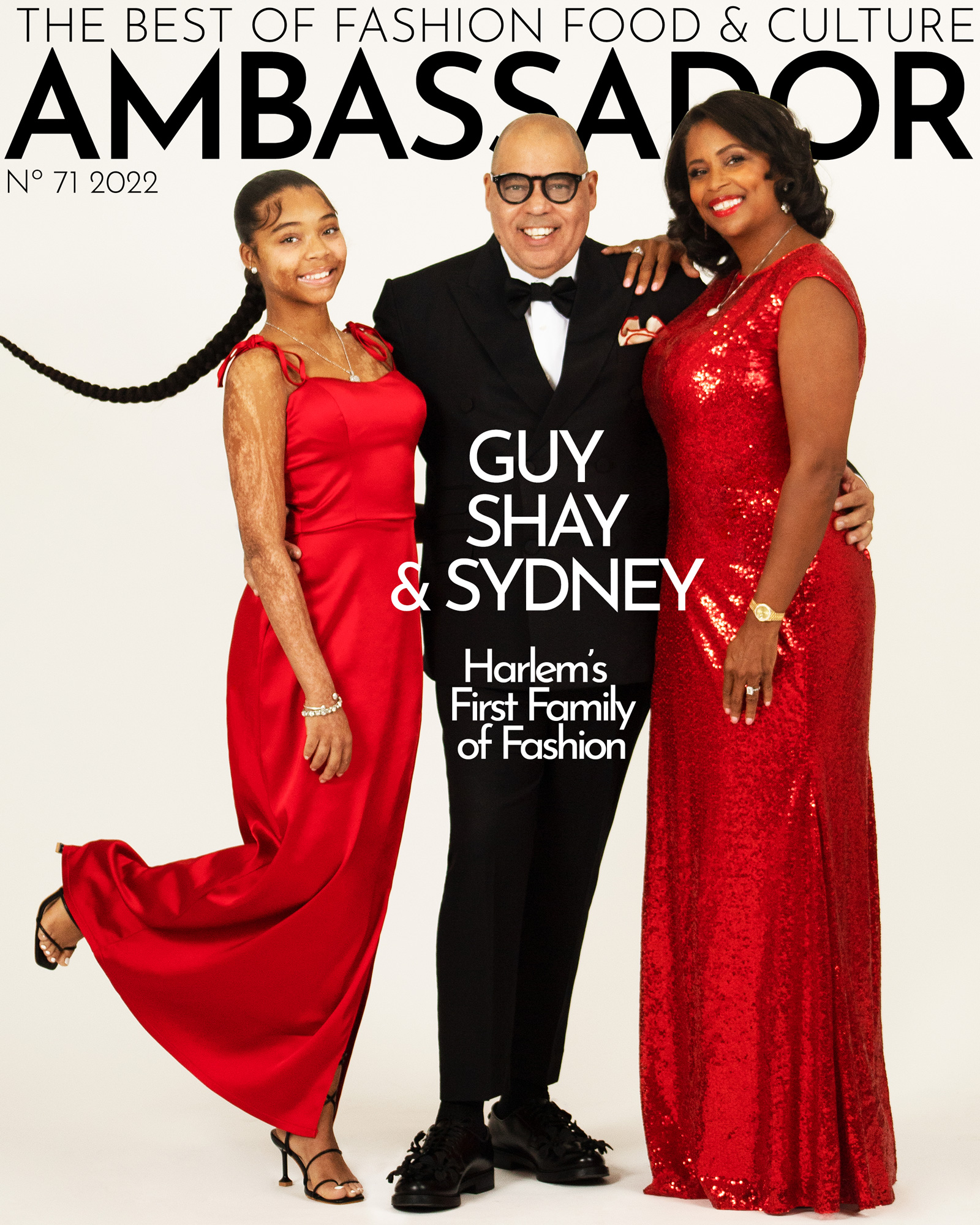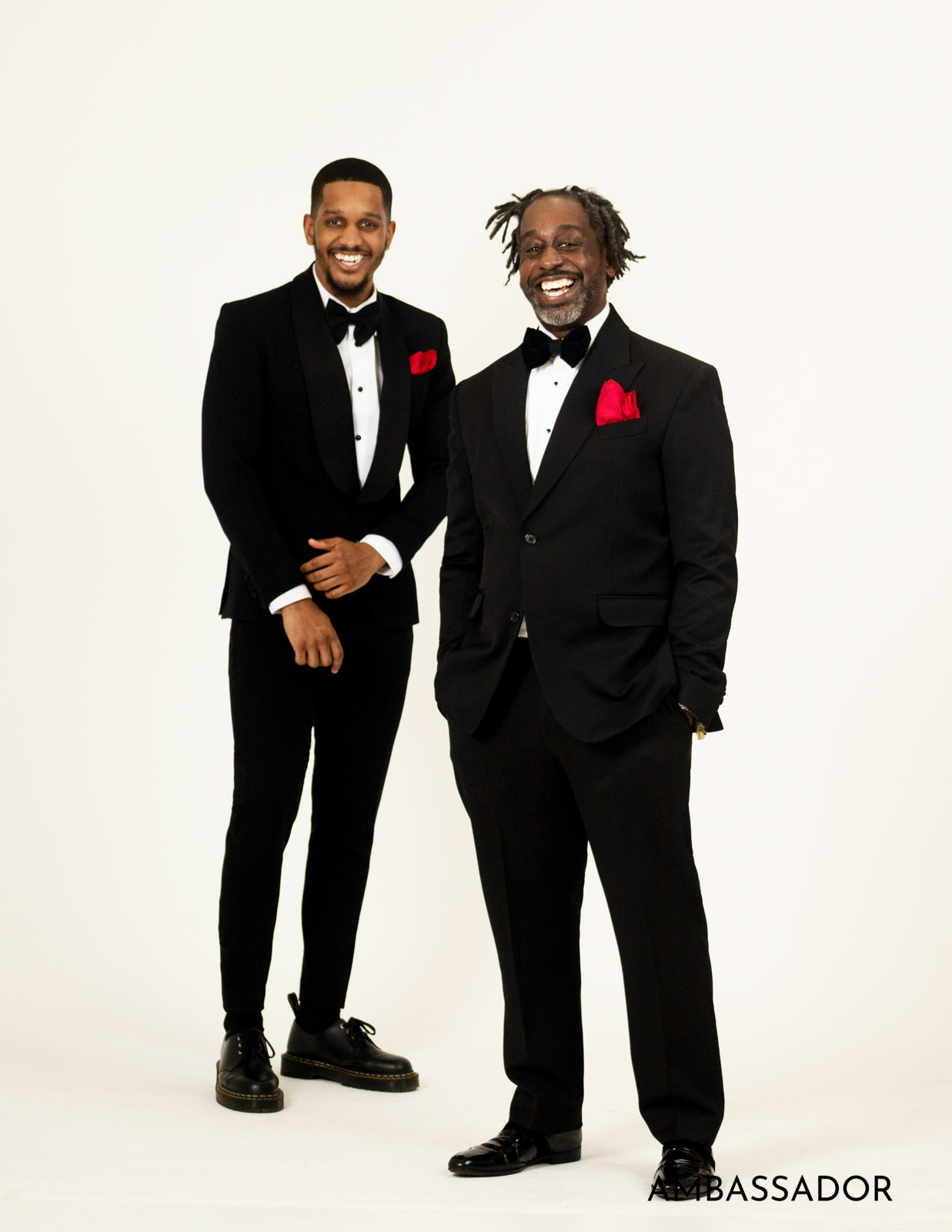 Guy, Shay, Sydney: Harlem's First Family of Fashion
HARLEM'S FIRST FAMILY OF FASHION
Ambassador Digital Magazine Editor-In-Chief Musa Jackson celebrates Harlem's First Family of Fashion on 30 years of 5001 Flavors and 10 years at the retail location Harlem Haberdashery.
5001 FLAVORS created by Guy Wood Sr. with Sharene Wood. Guy and Sharene's love story created a lifestyle and fashion empire. The company has grown with family and friends to represent their several businesses from Harlem to the world abroad.
This year 5001 FLAVORS, celebrated 30 years of creating one-of-a-kind custom apparel and accessories for entertainment, sports and other notables across the globe. Hip Hop has been a leading force with their ever-growing client roster including: the late NOTORIOUS BIG, Fat Joe, DJ Khaled, Lady Gaga, Alicia Keys, NAS, Sean "Diddy" Combs, Jalen Rose, Lebron James, CC Sabathia, Colin Kapernick, Kim Kardashian and so many more.
In addition this year they celebrated 10 years of Harlem Haberdashery, their award-winning and critically-acclaimed boutique; the ``retail expression`` of 5001 FLAVORS ( http://www.5001flavors.com ) in the heart of Central Harlem, NY. The nearly 2,000 square foot boutique carries all the partners, Kells Barnett, Louis Johnson, Jr., Ashlee Muhammed and Guy Wood, Jr., and host special pop-up shops for emerging designer, located in the former home of the late civil rights leader Malcolm X, pays homage to Harlem's rich history and luminaries.
HH Bespoke Spirits launched in 2018. With years of fashion and retail under their belt the family expanded into lifestyle with their own spirits collection. Within a mere four years, the family has received numerous top-tier media accolades, millions of social media impressions and received an award for their Bespoke Rum as well as sold across the United States and served in major bars/restaurants. The expansion into non-alcoholic beverages took place in 2021 with their own alkaline water Bespoke Water sold via Amazon and Walmart.
Guy Sr. and Sharene's vision of building a fashion and lifestyle empire that will create legacy through generational wealth and ownership. Their four current businesses support the next generation with their endeavors including; Kells Barnett's community driven nonprofit #takecareofharlem as well as co-owning and operating his boutique The Gold Standard, Guy Wood Jr. clothing and accessories collection Billionaire NY, Ashlee Muhammad's Beeyeconic apparel and accessory brand, along with her collaborative lifestyle brand Happy Ever After co-owned with her husband Mustafa Muhammad.
The Wood Family proudly commits to enhancement and empowerment of Harlem and Upper Manhattan through their philanthropic giving with a series of annual events- Elegant for Prom, Annual Toy Drive, and their Masquerade Ball has benefited several prominent Harlem organizations. They have received recognition from New York City Council and Mayors Office for neighborhood beautification and community engagement with their nonprofits The League of Distinguished Gentlemen and #takecareofharlem.
Get the AMBASSADOR Newsletter
and receive Special Offers delivered to your inbox.