Khalil Kain: Black & White
AMBASSADOR DIGITAL MAGAZINE Editor- In-Chief MUSA JACKSON has an
In depth conversation with his longtime friend legendary actor KHALIL KAIN. New York City actor, musician, director, playwright burst on the scene almost 30 years ago in the iconic film Juice. He worked with director Penny Marshall in Renaissance Man alongside Danny Devito, Gregory Hines and Mark Wahlberg, acted with Nia Long and Larenz Tate in Love Jones and Tyler Perry's For Colored Girls.
Task
On tv he's appeared on Living Singles, Friends, Moesha, CSI: Miami, Blue Bloods and most notably as Darnell on the hit series Girlfriends opposite Tracee Ellis Ross. He's been on stage in August Wilson's play Gem Of The Ocean directed by Tony Award winner Phylicia Rashad and wrote, raps, stars and directs the upcoming play Lamb To Slaughter. This lifelong New York actor breaks down his life and career in Black and white.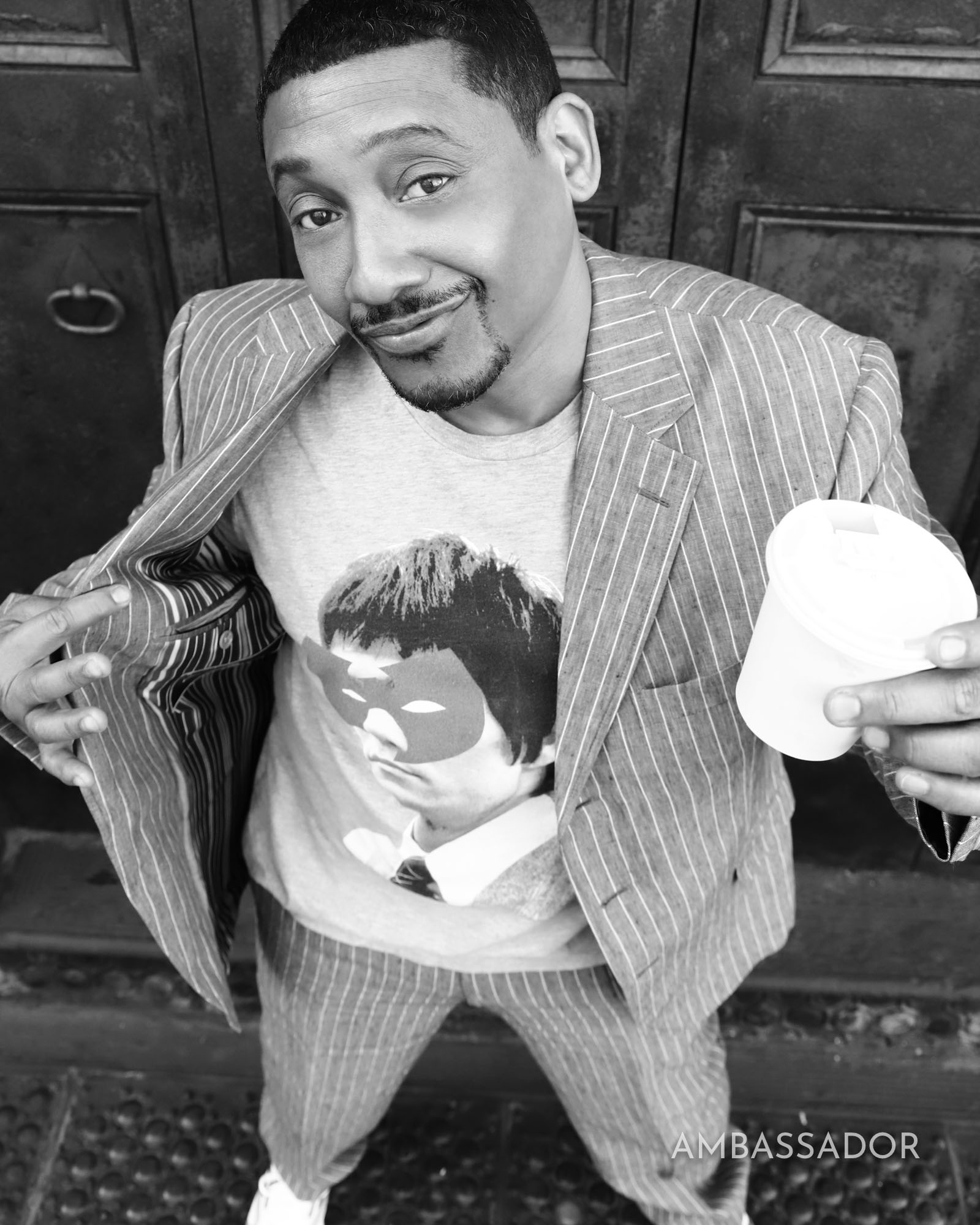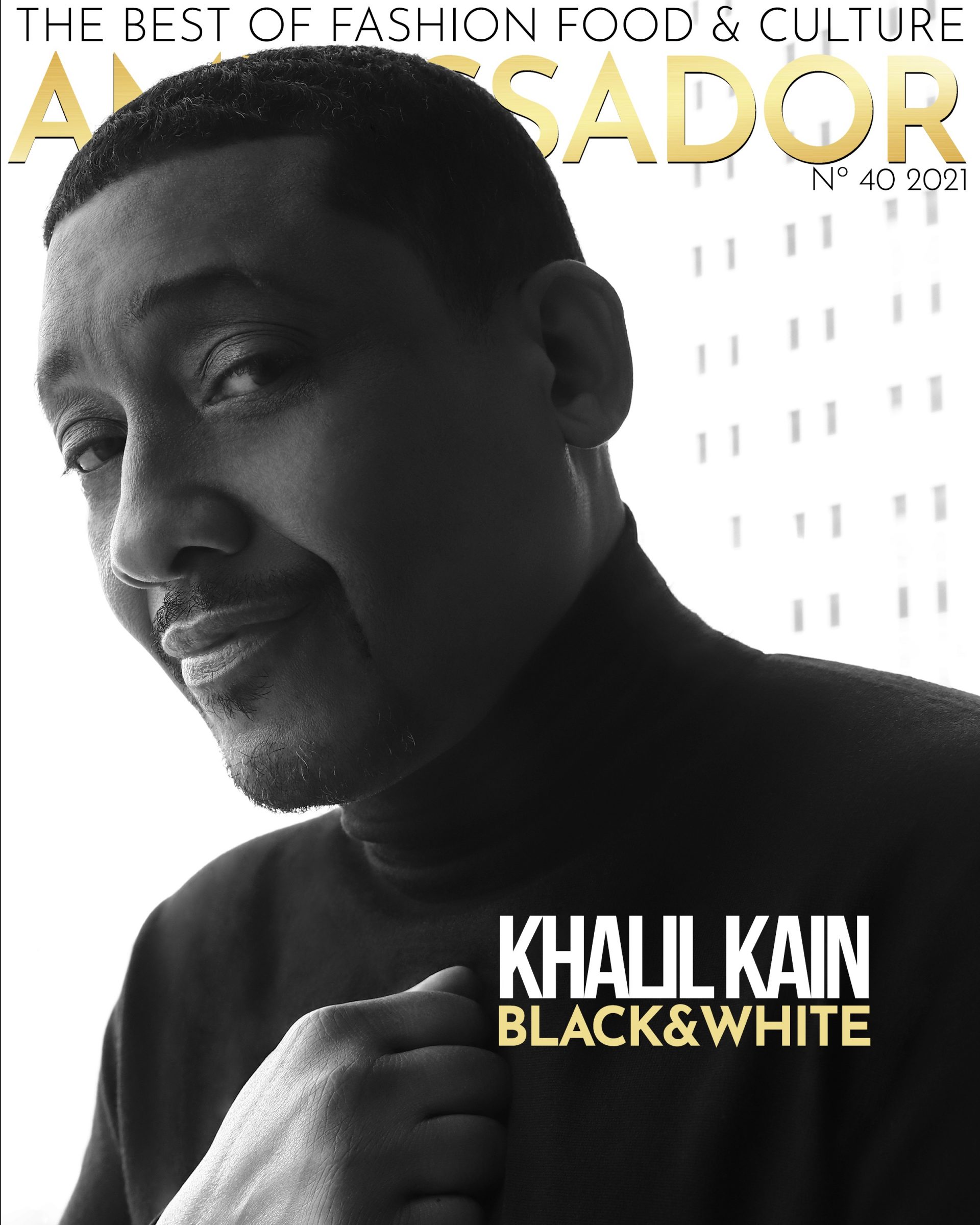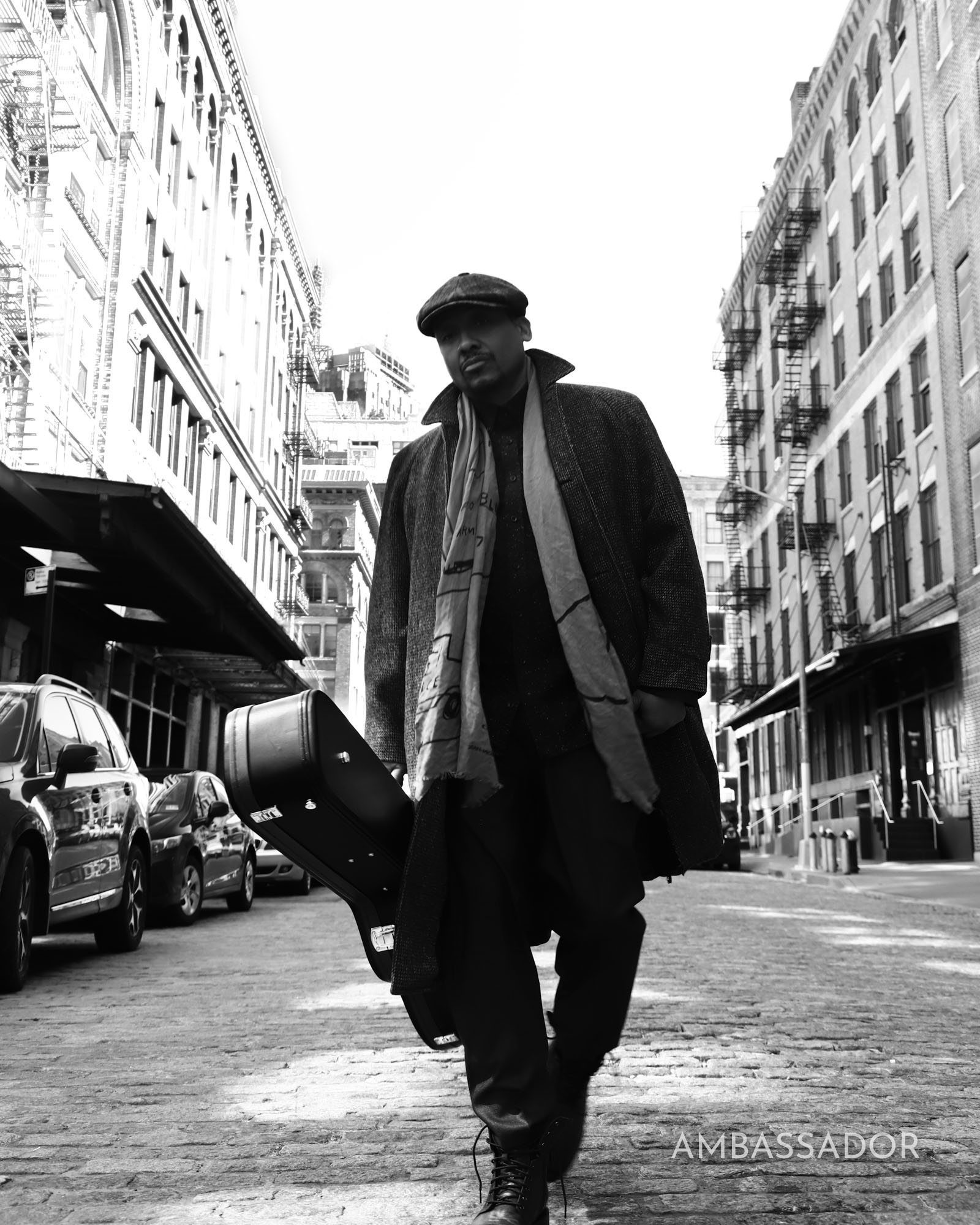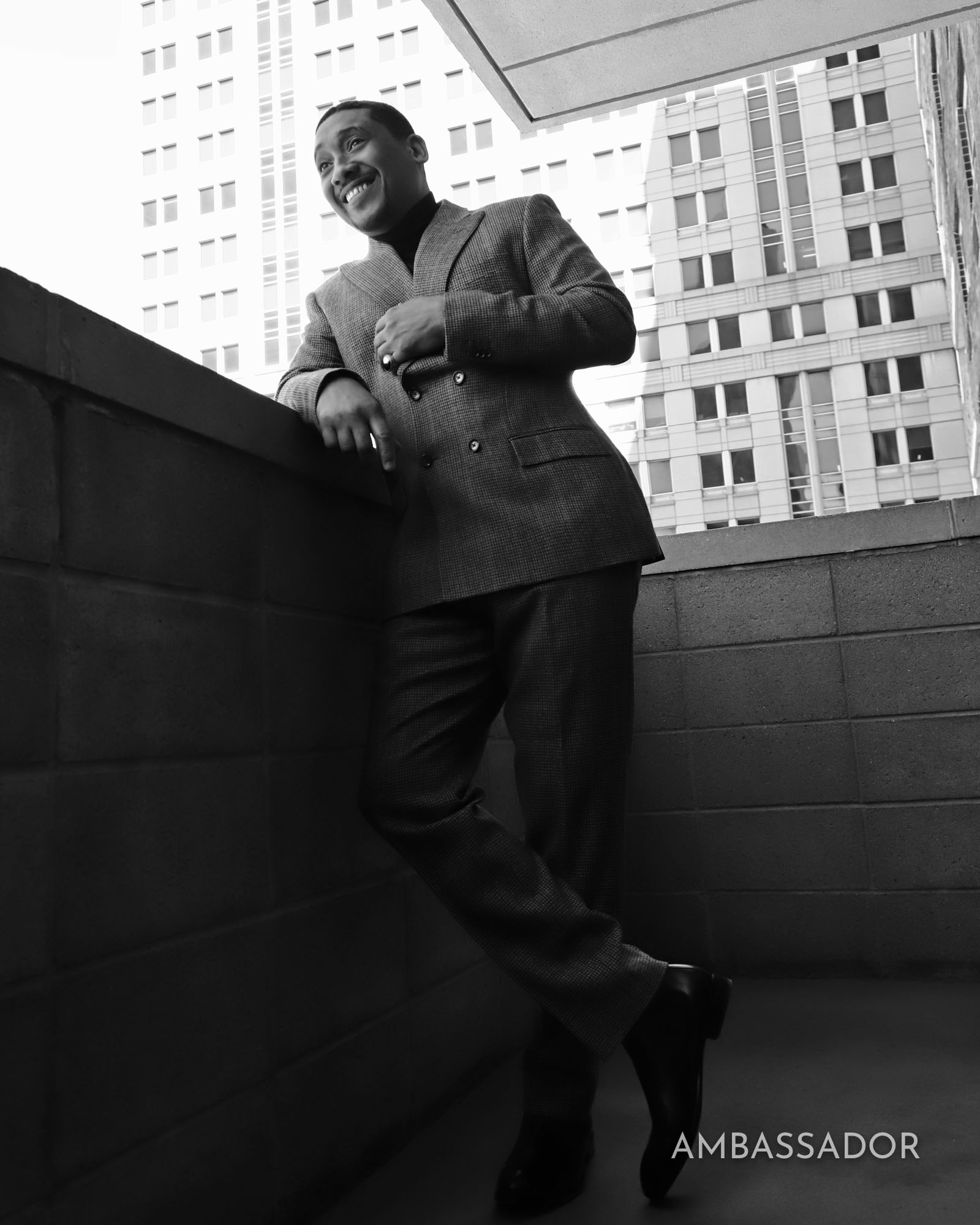 MUSA
Where did you grow up?
KHALIL
I grew up in the East Village, Lower Eastside until like fifteen. Then I moved to Sacramento, California for two years to graduate High School then I came back and moved to Tribeca.
MUSA
What was Tribeca like back then?
KHALIL
My biological father had an apartment there. But there really wasn't anything down there set up for affordable housing. Because nobody wanted to live over there. So Independence Plaza was some of the first buildings they put up. They were nice. They were near the River. Great views. When the building first opened up the door man was more like security. Now it's a door man. Then my father got locked up. My name was on the lease. So if I paid the back rent I could take it over. That's what I did and I've had it ever since.
MUSA
Tell us about Gylan Kain, one of the founding members of The Last Poets. Arguably the first rap spoken word group.
KHALIL
Gylan Kain is not my biological father, but he's the only father I knew growing up until the time I was twelve years old. I didn't meet my biological father until then. I have Gylan Kain last name. He met my mom when I was about 4. He was my point of reference. He was my father. He was a poet, philosopher, mathematician, activist, revolutionary. My vocabulary was developed during that time. They had an art space called the East Wind on 125th Street. Everybody was in there, National Black Theater, Amiri Baraka, Ntozake Shange, Black Panthers, Young Lords. I was nurtured in that as a child.
MUSA
So was that your first taste of the arts mixed with political activism?
KHALIL
Yes. I was five years old. You can go on YouTube and this album from The Last Poets called Right On. I was there listening to them record those poems live. It's so funny I listen to them now and to think that's where my vocabulary and thought process comes from.
MUSA
How did you get into acting?
KHALIL
I wasn't sure what I was going to do. But I was confident I was going to do something. I was always finding myself in the mix of something exciting one way or another. So there was no doubt I would step into a room that was poppin'. You know what I mean? I wasn't even sure what it was. I was constantly growing, shifting and changing. It seemed to make sense to pick something. I didn't know what was going to happen next week. I could be dead next week. That was my attitude at 23. I wasn't going to do Cornell,
MUSA
Then something great happened doing the iconic movie. "Juice".
KHALIL
I didn't know that as it was a great thing as it was happening. I can look back thirty years. And say, "Yeah that was kinda dope, yeah that was substantial." You can listen to people on the street, "Yo Khalil, man you a legend!" All that good shit. I've never been one to rest on my laurels or pat myself on the back. I know I didn't plan it.
MUSA
How did you land the role of Raheim in Juice?
KHALIL
Because there are beautiful Black people that saw more in me than I saw in myself.
MUSA
What was it like on the set?
KHALIL
It was amazing. Director Ernest Dickerson made an environment of safety. Creativity for young Black men who didn't really know what they were doing but knew exactly what they were doing. I mean you can uptown in Harlem any day of the week and see that. Not only was it a safe creative space for us to be free but we were allowed to fall and get back up. Ernest Dickerson is a wonderful human being.
MUSA
As a working actor going from film to film. How were you able to improve your craft?
KHALIL
One of the things I love is that as an actor is if you're available to it. You're stepping into shoes of another human being. It's another way to look at the world. I'm no longer looking at the world through Khalil's eyes. I'm looking at the world through the characters eyes. Through Raheim's eyes. Through Darnell's eyes. That's a different world. Sometimes I would leave the job and come home and things would not be the same anymore. I went to Seattle to do this August Wilson play for 3 months. Phylicia Rashad is directing it. That play changed my life. The way I saw the world, my DNA had now changed. Now you come back home and you got people who know and love you. Now they gotta deal with that shit. It can be a lot. But if you're available to it the work can be profound. Phylicia Rashad told me, "August Wilson wrote this for you. You're supposed to get something out of it. There's a gift for you in this play you just have to unwrap it." So I did.
MUSA
You were a series regular on Girlfriends. What was that like being surrounded by Tracee Ellis Ross and all the other beautiful women?
KHALIL
Probably my favorite job. Mara Brock- Akil who created the show. I still struggle with my love hate relationship with Hollywood. It's easy to complain about the disparities in pay. How it's not fair, not giving us our due as Black folks. It's all true. But then you look at somebody like Mara who is making it happen. Somebody like that gives me hope. Obviously there are things that are messy but the possibilities are still available. You just have to go get that shit.
MUSA
You also worked with Tyler Perry. What was it like working with him?
KHALIL
It was great working with Tyler Perry because everything was first class. Hotel suites, airlines, theater tickets. Tyler treated all of us like A-List stars. That was incredible. Generally over my career I've worked with Black producers. Black production. Even me personally something I had to deal with allowing myself out of that box. Even writing. Writing to my Imagination as opposed to writing to a budget. Why? Write to the level of your imagination. Tyler made sure to craft that environment. Of greatness, of wellness. So I commend him on that. When we worked together we he really didn't talk that much. And that's bain of my existence as an actor. You know that expression the squeaky wheel gets the grease. I remember working with the late director Penny Marshall on Renaissance Man. Richard T. Jones, Mark Wahlberg, Gregory Hines, Danny Devito, James Remar was all on this project. I see Penny Marshall she's working with people giving them direction. I went up to her one day and said you hardly said two words to me. I'm like is everything cool? She said, "Khalil you're doing great. If I didn't say anything to you it means you're doing it right." She said there's a lot of work to be done and I'm trying to fill holes here. And you've just been fabulous just keep doing what you're doing. I was like that's great but you still want to form some bond. Have some interaction. And know each other on a deeper level. With the hope that you get to work with them again. Tyler and I was the bare minimum. And of course as an actor I'm going to take direction and notes and go after them. Everything seemed fine. I know what we got was well received. I was invited to the house. They had a big dinner at his mansion in Atlanta. He went out of his way to make all of us comfortable. Shit, Oprah was there. She was cool. I don't know very much about Tyler, his empire and his work. Soon after we finished For Colored Girls an offer was sent to my agent to do the tv show Meet The Browns. There was no audition process. It was get him up here if he wants to do it. That's respect. So it's not about he didn't like me because he didn't talk to me. People got shit to do.
KHALIL
I tell that story about Penny Marshall and soon after that film my first child was born. My daughter Noah. A box that you could fit a small couch showed up at my house in L.A. filled with diapers, bottles, toys and clothes. The most wonderful gift. Would have us by the house all the time after we finished but on the set though she hardly ever talked to me. I got invited to her birthday party three times. One Thanksgiving dinner, me and my brother got invited to her house. It was her family and Joe Pesci and his girlfriend ( laughs) I was like yo! God rest her soul.
MUSA
You're writing, producing, directing. I went to see your first play Lambs To Slaughter.
KHALIL
Oh wow you did. Yo so much has changed with that piece. You saw it when I first put it up in Brooklyn. Now National Black Theater has it and when they allow us back in we will put it up.
MUSA
So what kind of director are you?
KHALIL
I'm definitely an actors director. I come from the craft of acting. I'm really going to get into the performance. I'm really going to get into the development of character. I'm going to get into the artist, the person that they are. And open them up to free them to do the job they've been hired to do. Creating a safe space. The odds are most probably I'm going to be working with Black actors. People of color. To do that you really have to be versed. Culturally, socially, politically. To allow for those safe spaces. You got to be able to listen and understand. I'm a man. I don't have a vagina. But trust me if I'm working with a strong brilliant Black woman artist. I'm going to have to life in her house. I got to understand those rules. I have to be able to have the compassion to know what her needs are. It's about building trust and finding the connection.
MUSA
You've been in the business now four decades. Are we in better shape now than we were then for this generation?
KHALIL
Yes. We are in a stronger position. We are better versed in our oppression. ( laughs) We have a broader vocabulary for our pain. And we have more platforms in which to speak to our power. I feel like we are in a much better place. And I feel like across all of the different spectrums of artistry. Those artist of color that are coming to the fore are realizing that if they don't have anything of substance to offer they can go sit down. I really feel that. In our younger artist they are really starting to get it. They have to offer something they can't just take. They need to be offering the culture something. How do you become a part of that. How do your people get to the point that they respect your name and what you've offered them. it's become important again. And I'm really happy about that.
-Musa Jackson
NY TEAM:
Talent: KHALIL KAIN @khalilkain
Photographer: @courtneydouglasphotography
Founder & Editor In Chief:
Musa Jackson @iammusajackson
Creative Director: Paul Morejon
Paulmorejon
Grooming: @stevenricenyc
All clothes courtesy of Khalil Kain