The Art of Being: Rebecca Moses
AMBASSADOR DIGITAL MAGAZINE Editor In Chief MUSA JACKSON has an in depth Q.&A. with the beautiful Rebecca Moses, a legendary American fashion designer of the '90s who succeeded Gianni Versace as the Creative director for Genny in Italy, introduced the fashion world to future supermodels & game changers Alec Wek and Debra Shaw then onto her own successful luxurious women's fashion brand aptly named Rebecca Moses.
A international renowned artist with exhibitions and art shows in the US and Europe. A fashion illustrator whose work is regularly featured in Vogue Japan, Italian Vogue, Icon, Marie Claire, and author of A Life of Style. To most recently her Stay Home Sister movement whose art work has united the most diverse group of women across seven continents.
A woman who lives her life with joy, passion and purpose.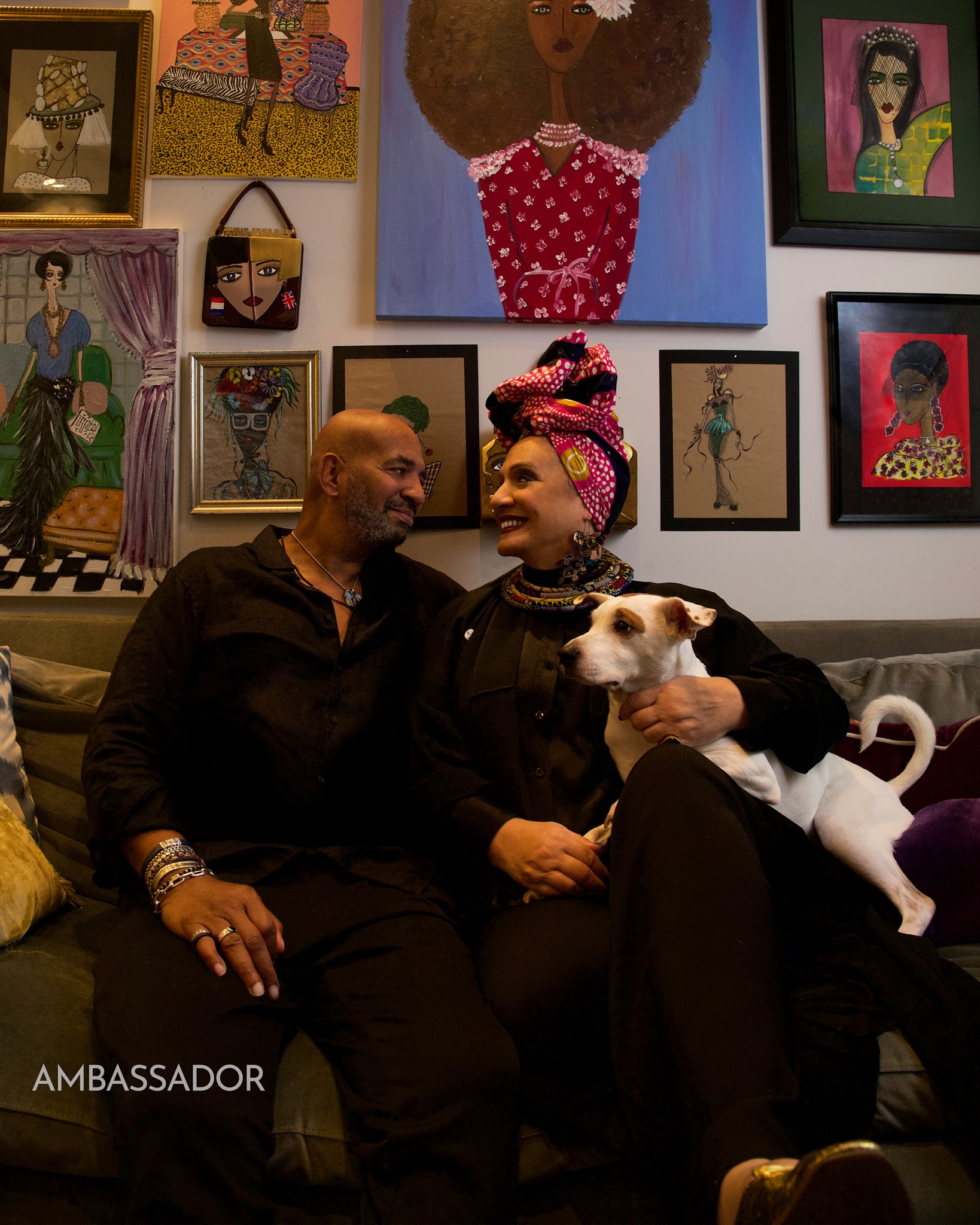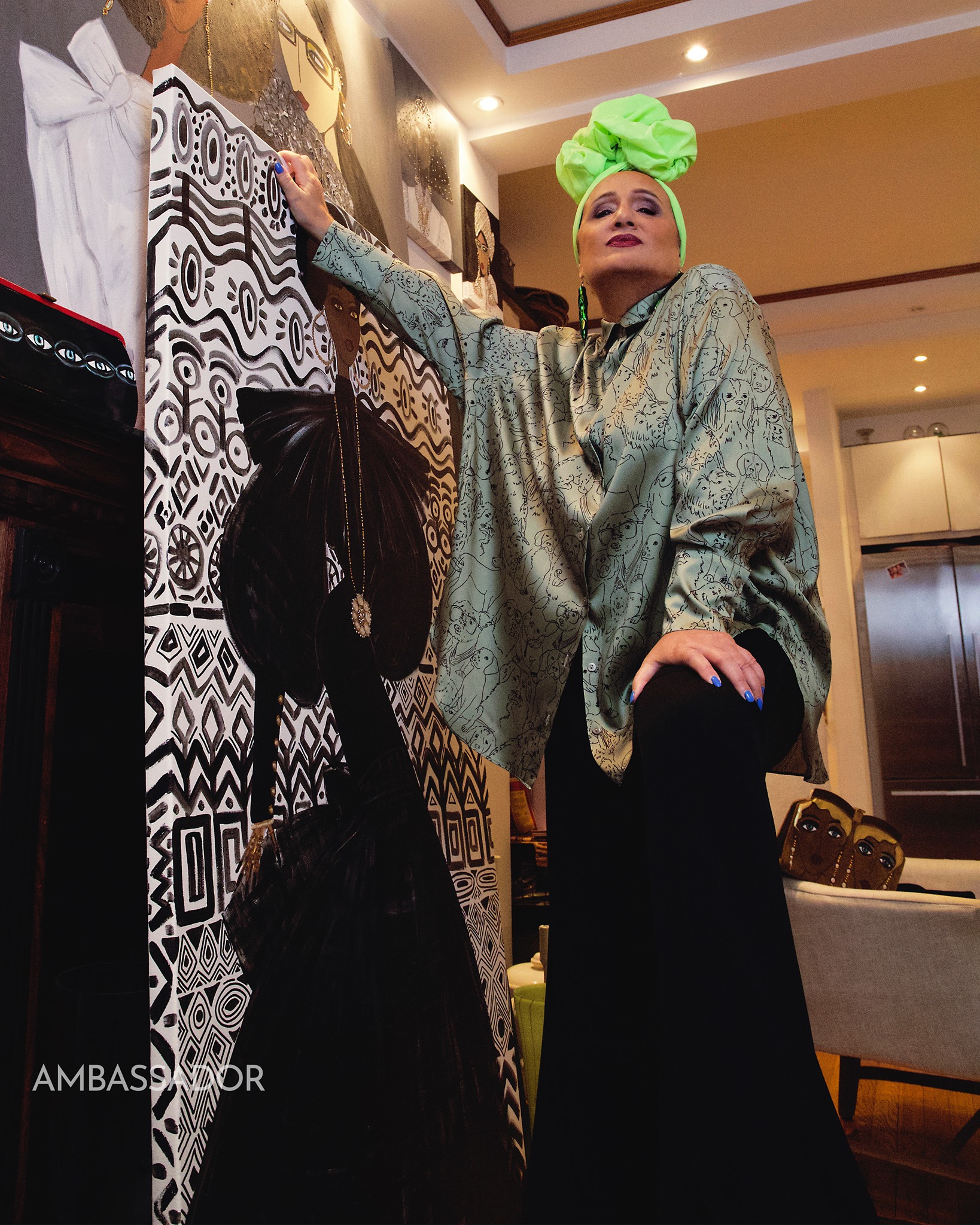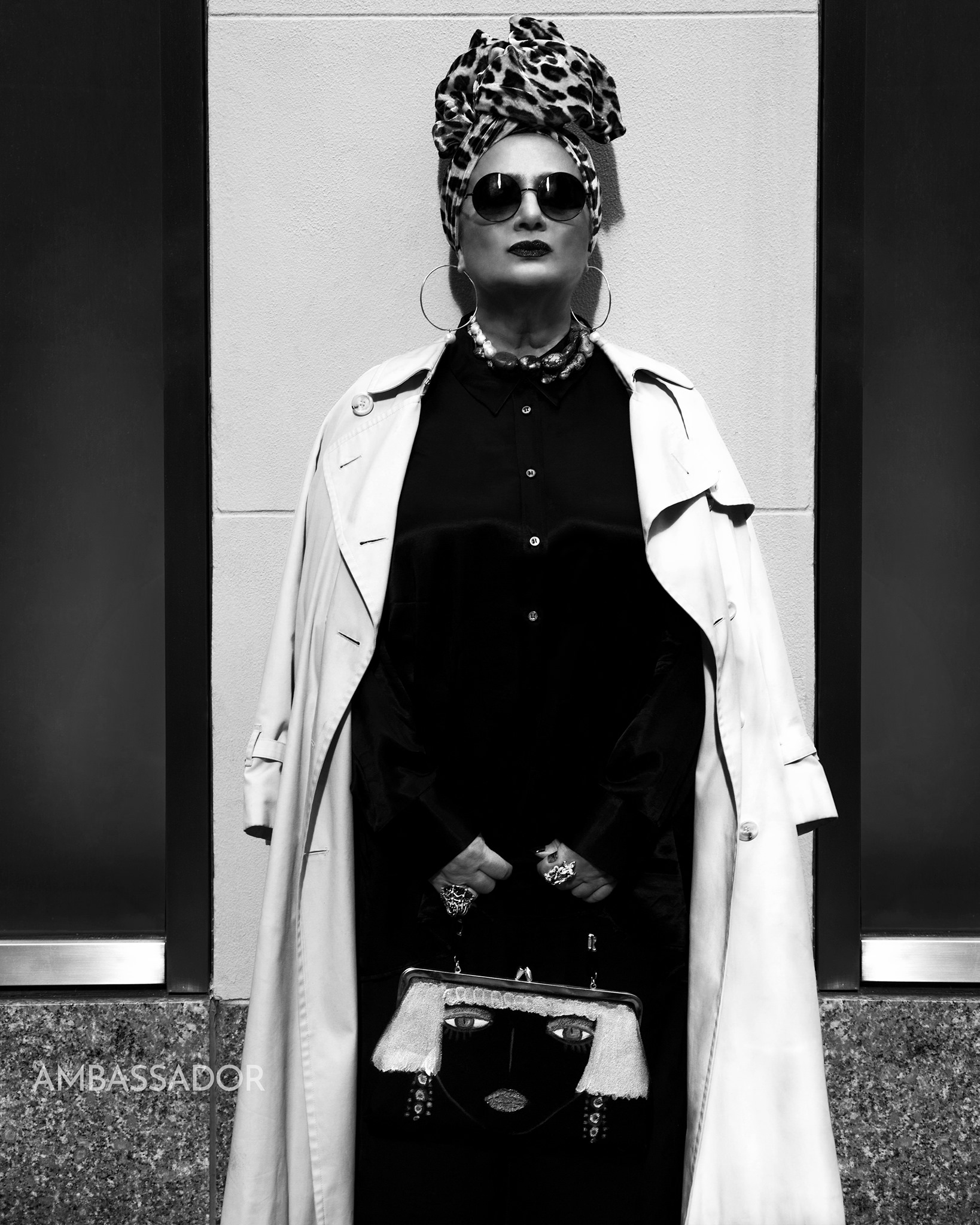 MUSA
Who were greatest influencers growing up?
REBECCA
Definitely my Mom. She was a working mom, very stylish. Very hands on, which was a lot in those days. She did it all. As for artists and things like that. I have to think about that. There were so many female designers.
MUSA
How did moving to Italy as a young woman change your life?
REBECCA
I think there are times in life you meet someone and they bring a certain light to your life. And Giacomo ( her late husband and father of her sons Ben and Max) brought that. There was no way I could of pursued the relationship without either me going there or him coming here. It was the time in my life where I really took the plunge. It was a big step for me to leave New York, go to a country I didn't speak the language. As American would anyone give me a chance. For me it opened my life to enormous growth. It widened my vision of the world. It widened my vision of my craft. It brought a lot of love and new experiences into my life. It was a joyous time for me.
MUSA
What was it like being a American female designer in Italy heading up a major fashion house like Genny?
REBECCA
It was really crazy because at that time there were only a handful of American designers in Europe. Tom Ford had just gotten to Gucci, Richard Tyler was doing Byblos, Marc Jacobs, I believe was at Iceberg, Michael Kors was doing Celine. It was pre-globalization. The world was not global. We were really on the forefront. To have Americans come to Europe there was some snobbery, and there were others who were so refreshed by it. We were coming out of the high powered dressing of the eighties. And my clothes were clean lines, a different palette, deconstructed. I want to say minimalist. It was really more of a lifestyle way of dressing. When I got to Genny it was a big shock of change. There were some people who were stunned by it and some who embraced it. It was no question it was the right road. It was changing, the whole mood in Europe, the whole world. It gave me an education. There a lot more rules and regulations. I remember in the beginning there were certain colors they didn't want me to use in my first collection, they didn't want me to use black. I was told that was a color for mourning. I mean that was 1992! That was a shock for me. I was always telling a story through design. How do I make this more than just clothing it has to say something. It elevated my vision, my craft. I feel very privileged that I was able to have those twenty years in Italy. They were remarkable, I witnessed a real revolution.
When I got to Genny it was a big shock of change.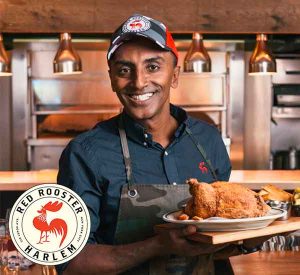 MUSA
So what made the Rebecca Moses Collection different?
REBECCA
I started the Rebecca Moses Collection three years after Genny. I always had a passion for knitwear. I wanted to show cashmere in a whole new light. I wanted to celebrate color, do neon on cashmere. Just a whole crazy story of sexy shapes and sensuality. Cashmere at the time was something you wore to play golf or a v-neck sweater. When I started the collection it was about a concentrated wardrobe in magnificent colors in the greatest quality. I figured I'd sell to a few stores. And it hit like wildfire. We sold all over the world. We were in six countries.
I always try to encourage women to find their voice. Don't suppress your voice. If you're a tall woman embrace your height. If you have a crooked nose own it. Your hair naturally curly or straight embrace it.
MUSA
Where do you get your amazing sense of style?
REBECCA
Thank you. I think it's always being honest with myself. Comfort is a big part of my style. When I was a young girl studying film, TV looking back over the glamour that had a big impact on me. I loved the drama of fashion
MUSA
Women have also had an enormous impact on you. What is it about women that has influenced you creatively?
REBECCA
It's the uniqueness, the art of being of each woman. I always try to encourage women to find their voice. Don't suppress your voice. If you're a tall woman embrace your height. If you have a crooked nose own it. Your hair naturally curly or straight embrace it. Instead of changing it embrace it. Dressing women for decades I began to understand what women are up against. Their is so many Isms that women have to face. From skinnyism, sexism, poorism, richism. Women really need to own who they are and be proud of who they are.
MUSA
Sisterhood is so important to you. How did Stay Home Sisters movement come about.
REBECCA
When Covid started in February none of us were prepared for it. We lost our security, we lost our jobs, we lost our sanity, we lost opportunities. The city where we live was really going through hell. The most important thing for all of us to have done was to stay home. As an artist that's not a difficult thing but I had loss an exhibit, I loss books that went onto a shelf. I started painting what I was witnessing. But it wasn't giving me satisfaction. I felt so helpless I heard the sirens all day. Ambulances. I said, "what can I do to help?" So I thought let me reach out to women and ask them for their stories. I'll paint them. Maybe by doing that we can start documenting. I didn't do it thinking their would be a sisterhood. I thought maybe this would lift some people. And then the women started reaching out to each other then I realized this is remarkable. Women from all over the world reaching out to each other. And that's how it became a sisterhood. That's how Stay Home Sisters came to be. Stay Home Sisters is an act of documentation during a pandemic of women hearing each other's stories which neutralized everyone. In the sense that it didn't matter whether you were a CEO, a nurse, teacher, a single mom, dancer, actor, cop. It didn't matter. We were all women we all had our own issues. And some of them were really similar. And I think women didn't feel so alone. Sometimes it's easier talking to a stranger than somebody that you know. Here women were talking across borders, socioeconomic situations, ages, races. It was really hard. Then we had all of the race issues came up. George Floyd, and all of that further complicated our emotional state. People were depressed and frightened. I think reaching out gave them comfort. Here we are now connecting women across six continents.
MUSA
What's next for Rebecca Moses?
REBECCA
I ask myself that. All I can say is that this year as dark and as challenging as it has been. The silver lining for me has been I've opened my world and my talent into a way I never thought it could go. I didn't know I could do real portraiture at this level. I didn't know I could communicate with women and bring them together. It was interesting how my art made this happen. Art and my passion. I love people. I love to see people come together that they have a lot more in common then they have different. The last four years in this country we have only seen people divided. My world is a very colorful world. My life has always been about embracing people from all over. There is so much to learn from each other.
The silver lining [of 2020] for me has been I've opened my world and my talent into a way I never thought it could go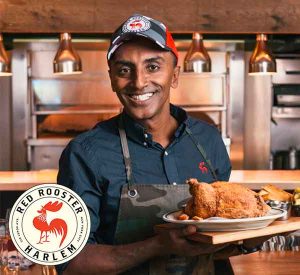 MUSA
What advice can you give young artist?
REBECCA
We have to keep our minds open. Not put borders and boundaries on how we describe ourselves. So when people say "what do I do?" I say I'm a creative, I'm an artist. But artists are many people, they actors, dancers, singers, painters. They like to make ideas come to reality. Never pigeonhole yourself. Where you are in your twenties isn't where you are in your thirties. All the experiences that you find along the way help us to see that there is much more inside us if we're able to open ourselves up and explore that. I think it comes from traveling. I think it comes from not limiting the people you surround yourself with. Trying to look beyond what is in front of your nose. And embrace the things that don't work out. When things don't happen they way we expect them to. I think that happen allows us to see it from another perspective. I'm a God fearing girl. I believe God has a plan and we got to allow it to happen.

Talent: Rebecca Moses @rebeccamosesofficial Cover & Editorial Photos by Courtney Douglas @courtneydouglasphotography Hair/ Makeup by Steven Rice @stevenricestyle @stevenricenyc Founder & Editor In Chief: Musa Jackson @iammusajackson Creative Director: Paul Morejon @paulmorejon